In an article on Haaretz, Omer Shubert mentioned the probable end of Moore's law, which prevailed the semiconductor industry since many decades, providing the chip makers with an insight and benchmark for development of semiconductor devices. The law was presented by Gordon E. Moore and touted that processing power and number of transistors in the chips double every two years. But the article now claims that Intel Corporation (NASDAQ:INTC), the leading chip maker, seeing the likely end of Moore's law, is now moving to the unconventional grounds as well and searching alternative benchmarks to guide its R&D department.
Shubert said that recently, Intel Corporation (NASDAQ:INTC) achieved some huge milestones in wearable industry, tablet and mobile industry. It revealed its world's thinnest tablet in annual developers' conference in San Francisco. It has also announced its unique wheel chair that will be connected with the internet, a device that will take Intel to a new place in wearable industry.
The article quoted Shlomit Weiss, the Intel vice president who led the Skylake project, Intel Corporation (NASDAQ:INTC)'s new series of processors. Weiss thinks that an immediate end of Moore's law cannot predicted. The law is still around, but the search for alternatives is necessary.
Weiss said that for the near future, he can say with certainty that Moore's law will be around, at least for 2 years. But he can't say anything about the applicability of Moore's law in the next 20 years.
Intel Corporation (NASDAQ:INTC) is heavily focusing in wireless technology. Its new Skylake processor series is completely wireless, specially designed for PCs. Intel Corporation (NASDAQ:INTC) also launched a wireless charging bowl in which, devices can be placed and charged without any need of wires and switches.
Ken Fisher's Fisher Asset Management is one of the shareholders of Intel Corporation (NASDAQ:INTC), having around 18 million shares in the company.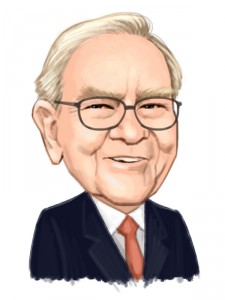 Free Report: Warren Buffett and 12 Billionaires Are Crazy About These 7 Stocks
Let Warren Buffett, David Einhorn, George Soros, and David Tepper WORK FOR YOU. If you want to beat the low cost index funds by an average of 6 percentage points per year look no further than Warren Buffett's stock picks. That's the margin Buffett's stock picks outperformed the market since 2008. In this free report, Insider Monkey's market beating research team identified 7 stocks Warren Buffett and 12 other billionaires are crazy about. CLICK HERE NOW for all the details.
Suggested Articles:
Most Dangerous Countries For Tourists
Best Selling Magazines In the World