Intel Corporation (NASDAQ:INTC) has announced that it's much awaited wireless charging bowl is coming to market by the end of this year, an article on CNET claimed. Intel Corporation (NASDAQ:INTC)'s CEO Brian Krzanich talked about this bowl in January at International Consumer Electronic Show. Since then, Krzanich claims, numerous emails are coming to Intel about the date of launch of this wireless charging device. Intel has started taking wireless technology very seriously. Recently, it announced a special 802.11ac Wi-Fi technology that ensures wireless speeds. The company has also launched, MICA, Intel's first smart bracelet. Intel's CEO also talked about smart ear buds in CES and now, they are out for sale in the market.
The wireless charging bowl can be a revolutionary step by Intel Corporation (NASDAQ:INTC) in the industry as the need of wireless charging is increasing day by day. Krzanich explained the origins of this wireless charging bowl and how he and his colleagues thought of this device. He was talking at MakerCon conference in New York. Krzanich said that a team of Intel Corporation (NASDAQ:INTC)  was planning on new wearables when the issue arose about charging these wearables. Instead of figuring out some switch or wired charging technology for these devices, many experts gave the idea about something that can charge the devices wirelessly. Intel Corporation (NASDAQ:INTC)'s wireless charging bowl will be something like a power mat. User will place any device in the bowl and it will be charged in a specific time period.
Krzanich didn't talk about price of Intel Corporation (NASDAQ:INTC)'s new innovation. There is a high chance the Intel Corporation (NASDAQ:INTC) will roll out this new charging bowl around the holiday season to increase its sales.
Ken Fisher's Fisher Asset Management owns over 18 million shares in Intel Corporation (NASDAQ:INTC).
<<<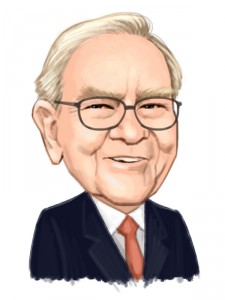 Free Report: Warren Buffett and 12 Billionaires Are Crazy About These 7 Stocks
Let Warren Buffett, David Einhorn, George Soros, and David Tepper WORK FOR YOU. If you want to beat the low cost index funds by an average of 6 percentage points per year look no further than Warren Buffett's stock picks. That's the margin Buffett's stock picks outperformed the market since 2008. In this free report, Insider Monkey's market beating research team identified 7 stocks Warren Buffett and 12 other billionaires are crazy about. CLICK HERE NOW for all the details.
Suggested Articles:
Most Expensive Cities To Live in North America