Intel Corporation (NASDAQ:INTC) Chief Executive Officer Brian Krzanich says that the $1.5 billion deal his company just made with the Tsinghua Group Ltd. is about mobile customers in China.
The comment from the top executive was made as Intel Corporation (NASDAQ:INTC) announced it is investing up to RMB 9 Billion for about 20% ownership of the holding company under the Chinese state- funded Tsinghua Unigroup that will own Spreadtrum Communications and RDA Microelectronics. Intel Corporation and Tsinghua Group Ltd. said that the deal is expected to close early next year subject to regulatory approval.
"This partnership will also enhance our ability to support a wider range of mobile customers in China and the rest of the world by more quickly delivering a broader portfolio of Intel architecture and communications technology solutions," Krzanich said in a statement about the new deal.
He noted that China is now the world's biggest market for smartphones as well as the largest population of internet users.
Intel Corporation (NASDAQ:INTC) is investing in the Tsinghua Unigroup Ltd. which is in turn a subsidiary of Tsinghua Holdings Co., Ltd. which is wholly owned by Tsinghua University, a state university funded by China. The Chinese entity acquired Spreadtrum Communications for $1.78 billion and RDA Microelectronics for $907 million both in July last year.
Spreadtrum Communications and RDA Microelectronics which Intel Corporation (NASDAQ:INTC) will own 20% of make mobile chipset platforms used in mobile and other devices that connect to the internet using 2G, 3G and 4G wireless standards.
According to Mr. Zhao Weiguo, Chairman and President of Tsinghua Unigroup, his firm will collaborate with Intel Corporation over engineering as well as marketing of products. Furthermore, he said that Intel Corporation may also make equity investments as part of their partnership.
Jim Simons' Renaissance Technologies owned about 17.33 million shares of Intel Corporation (NASDAQ:INTC) by the end of June.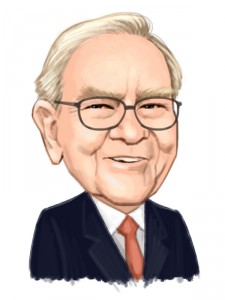 Free Report: Warren Buffett and 12 Billionaires Are Crazy About These 7 Stocks Let Warren Buffett, David Einhorn, George Soros, and David Tepper WORK FOR YOU. If you want to beat the low cost index funds by an average of 6 percentage points per year, look no further than Warren Buffett's stock picks. That's the margin Buffett's stock picks outperformed the market since 2008. In this free report, Insider Monkey's market beating research team identified 7 stocks Warren Buffett and 12 other billionaires are crazy about. CLICK HERE NOW for all the details.
Suggested Articles:
Most Expensive Homes In the World