Intel Corporation (NASDAQ:INTC) is perceived as a late starter in the mobile processor space, but it seems the companyis now making up for starting late.  It has now got products for every age group and the company is not shying away from letting it know. Intel Corporation (NASDAQ:INTC) recently released a video/b-roll featuring a range of Intel-based mobile devices that caters to the need of every member of the family. The company also issued a press release notifying user of the same.
The video/b-roll released by Intel Corporation (NASDAQ:INTC) features almost all Intel-based 2 in 1 devices, portable all-in-one PCs and tablets. If anyone gets enticed by a device, they don't need to go far looking for its details as Intel Corporation (NASDAQ:INTC)'s 2014 buying guide has specs of all the products featured on the b-roll. Customers can also visit Intel Corporation (NASDAQ:INTC)'s shopping website to read more about the devices featured in the b-roll.
As of June 30, 2014, Ken Fisher's Fisher Asset Management owns over 18 million shares in Intel Corporation (NASDAQ:INTC).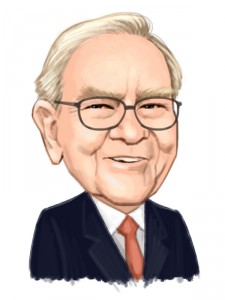 Free Report: Warren Buffett and 12 Billionaires Are Crazy About These 7 Stocks
Let Warren Buffett, David Einhorn, George Soros, and David Tepper WORK FOR YOU. If you want to beat the low cost index funds by an average of 6 percentage points per year look no further than Warren Buffett's stock picks. That's the margin Buffett's stock picks outperformed the market since 2008. In this free report, Insider Monkey's market beating research team identified 7 stocks Warren Buffett and 12 other billionaires are crazy about. CLICK HERE NOW for all the details.
Suggested Articles:
Laziest Countries In the World