Intel Corporation (NASDAQ:INTC) is no longer confined to making smart processors that sit inside your tech toys and make them work. The chip manufacturer is all set to take a plunge into digital wearables market in style with a luxury smart bracelet. Intel is anticipated to launch its latest offering at Barneys New York in a few weeks' time, according to CNET citing a person close to the matter.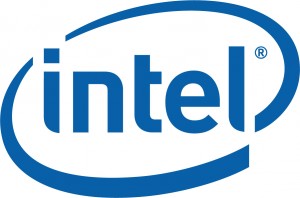 Though the features of the bracelet have not been disclosed, one can get an idea by looking at the names associated with it. Surely, Intel Corporation (NASDAQ:INTC) would not have worked with fashion house Opening Ceremony and luxury retailer Barneys to create a fitness tracker, would it? It is expected to be a premium product oozing with class and will be aimed at high end customer.
Intel Corporation (NASDAQ:INTC) is betting big with its new device as it is in desperate need for a turnaround. Brian Krzanich, Chief Executive Officer of Intel, has been trying to diversify the company's business interests from its core personal computer chip manufacturing industry. But his efforts have not been sufficient to reap significant profits – its mobile chips business is still struggling and the internet-TV business never took off.
Despite not tasting any success in its diversification attempts, Intel Corporation (NASDAQ:INTC) still seems to have a few tricks left. Earlier this month, the California-based company announced the development of fitness tracking earphones in collaboration with SMS Audio. It had also teamed up with the Michael J. Fox Foundation for Parkinson's Research to study the progression of the elusive neuro degenerative disease using wearables to aid better treatment in the future.
Digital wearable devices are not new as Samsung Electronics already has a smart watch that works with Samsung's smart phones and Apple Inc. (NASDAQ:AAPL) rumored to release the iWatch any time now. But until now, wearable devices only meant heart rate monitors or sleep pattern analyzers combined with a screen to display notifications. Intel Corporation (NASDAQ:INTC) is confident that its new device will be a trend setter in a market dominated by fitness bands and smart watches.
Disclosure: none
Suggested Articles:
Most Expensive Cities To Rent In the World
Best Star Wars Video Games of All Time