Intel Corporation (NASDAQ:INTC) is no stranger to innovative designs and products and they have come up with yet another innovative product which might take the photography to the next level. CEO of Intel, Brian Krzanich talked on 'Intel Developer forum' about the 'Intel RealSense snapshot'. The details of the new Intel product were discussed in an article in the Intel blog.
Intel Corporation (NASDAQ:INTC)'s 'RealSense snapshot' is expected to hit the market in November through the Dell Venue 8 7000 series tablet, which will be the first product to avail the services of the new technology from Intel. The article also mentioned that the Dell tablet might just give the flavor of RealSense technology which Intel is developing and there are many more exciting features coming in the future.
Intel Corporation (NASDAQ:INTC)'s 'RealSense snapshot' enables the multi-dimensional picture experience to the users. This allows the user to measure the real distance between two points in the picture, which might give the true 3D nature of the picture. This also enables multi-dimensional photographic capabilities like filtering, focus adjustment and editing. "Photobombed" pictures can also be corrected by blurring the bomber through this technology.
The article also talks about the future technologies from the Intel Corporation (NASDAQ:INTC)'s RealSense Technology. Intel RealSense 3D Camera is a real-time depth sensing camera, which has the intelligence to sense the 3D features through the lens. It also enables advanced face and emotion detection. RealSense 3D camera even went up to a level of detecting all 22 joints in the hand and tracks all the joint movements. Other features for future from Intel include wireless charging and biometric passwords.
Among the shareholders of Intel Corporation (NASDAQ:INTC) is Fisher Asset Management, led by Ken Fisher. As of 30 June, 2014, they hold around 19 million company shares.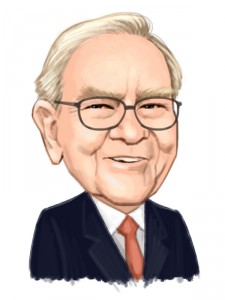 Free Report: Warren Buffett and 12 Billionaires Are Crazy About These 7 Stocks
Let Warren Buffett, David Einhorn, George Soros, and David Tepper WORK FOR YOU. If you want to beat the low cost index funds by an average of 6 percentage points per year look no further than Warren Buffett's stock picks. That's the margin Buffett's stock picks outperformed the market since 2008. In this free report, Insider Monkey's market beating research team identified 7 stocks Warren Buffett and 12 other billionaires are crazy about. CLICK HERE NOW for all the details.
Suggested Articles:
Highest Paid Actors For A Movie
Most Haunted Cities In America