International Business Machines Corp. (NYSE:IBM) and Lenovo have announced that the deal for the sale of the former's server business to the China-based computer and smartphones manufacturer has entered the final stages but at a lower price of $2.1 billion than the initially announced $2.3 billion.
According to International Business Machines Corp. (NYSE:IBM) and Lenovo, the lower price for the deal which is expected to close on October 1 is because of deferred revenue liability and the change of the appraised price of current inventory. Both the companies announced the $2.3 billion price in January.
"Lenovo has big plans for the enterprise market. Over time, we will compete vigorously across every sector, using our manufacturing scale and operational excellence to repeat the success we have had with PCs," said Gerry Smith, executive vice president of Lenovo Group and president of Enterprise Business Group and Americas Group, in a statement.
The purchase of Lenovo of the International Business Machines Corp. (NYSE:IBM) server business follows the Chinese multinational's purchase of the technology veteran's computer manufacturing business in 2005 for $1.75 billion.
Lenovo's purchase of the IBM server business is its latest move to combat Hewlett-Packard Company (NYSE:HPQ) in the battle for supremacy in the computer manufacturing industry. It is also the latest massive deal the company has made after it announced it will acquire Motorola Mobility from Google Inc (NASDAQ:GOOGL) for $2.91 billion.
Both IBM and Lenovo have said that the $2.1 billion deal will be comprised of about $1.8 billion in cash and about $280 million in Lenovo stock.
International Business Machines Corp. (NYSE:IBM) has moved away from its role as a hardware manufacturer and into a business processing and consulting role.
By June 30, Warren Buffett's Berkshire Hathaway own about 70.17 million International Business Machines Corp. (NYSE:IBM) shares. The very substantial stake which makes up 11.82% of the whole Berkshire Hathaway portfolio was valued then at about $12.72 billion.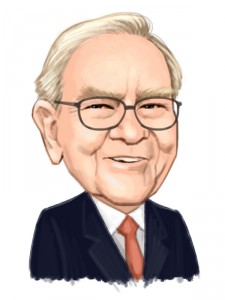 Free Report: Warren Buffett and 12 Billionaires Are Crazy About These 7 Stocks Let Warren Buffett, David Einhorn, George Soros, and David Tepper WORK FOR YOU. If you want to beat the low cost index funds by an average of 6 percentage points per year, look no further than Warren Buffett's stock picks. That's the margin Buffett's stock picks outperformed the market since 2008. In this free report, Insider Monkey's market beating research team identified 7 stocks Warren Buffett and 12 other billionaires are crazy about. CLICK HERE NOW for all the details.
Suggested Articles:
Best Boarding Schools In the World
Best Colleges to Find A Husband