eBay Inc (NASDAQ:EBAY) announced earlier today that it would split with PayPal and both the companies would operate independently from 2015. Apple Inc. (NASDAQ:AAPL) has launched its mobile payment module, Apple Pay, which grabbed the attention of many. Many predicted that PayPal might have a major setback due to the launch of Apple Pay. Gabelli Funds' Portfolio Manager, Barbara Marcin and Bloomberg's Cory Johnson talked on Bloomberg about eBay's decision to split with PayPal and Apple Pay.
Marcin said that she expected that eBay Inc (NASDAQ:EBAY) might split with PayPal. She added that there was a huge amount of pressure on the company to come to this decision. Activist Shareholder, Carl Icahn was putting tremendous pressure on eBay for the last nine months to make this happen. eBay Inc (NASDAQ:EBAY)'s CEO, John Danahoe was trying to prevent the split for few months. But the split was unavoidable for eBay.
Johnson mentioned that the current interest rate environment pushed the investors to look for higher returns. He added that the top line growth of PayPal was not as strong as the eBay's top line growth and the investors wanted separate vehicle for both the companies which would make a lot of sense. He said that the operational changes have happened in both the companies.
PayPal is currently starring at a stiff competition from Apple Inc. (NASDAQ:AAPL)'s Apple Pay and Google Inc (NASDAQ:GOOGL)'s Wallet and PayPal is in need of huge investments to get back on track. Johnson added that PayPal missed the opportunity of getting into digital currency. Icahn has earlier said eBay Inc (NASDAQ:EBAY) is just not attracting the top talent because ebay's stock essentially had gone nowhere over the course of the last year.
"I agree to that and you saw today that they are attracting the top talent from American Express. Interestingly, his replacement there came to American Express from eBay. Those companies are important to each other, but this way, the company will be able to carve out its own destiny, its future, and i think it was really pushed into this by the apple announcement, which took all of us by surprise," Marcin's reaction to Icahn's comments.
Marcin added that PayPal has realized that they have to go on their own way and concentrate on their payment business to compete against Apple Inc. (NASDAQ:AAPL)'s mobile payment product. She added that acquisition of Braintree for $800 million, a year ago was a huge success and many other first class mobile merchants are moving towards this direction now.
As of 30 June, 2014, Carl Icahn's Icahn Capital Lp hold around 52.7 million Apple Inc. (NASDAQ:AAPL) shares and 30.8 million eBay Inc (NASDAQ:EBAY) shares.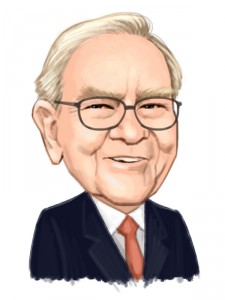 Free Report: Warren Buffett and 12 Billionaires Are Crazy About These 7 Stocks
Let Warren Buffett, David Einhorn, George Soros, and David Tepper WORK FOR YOU. If you want to beat the low cost index funds by an average of 6 percentage points per year look no further than Warren Buffett's stock picks. That's the margin Buffett's stock picks outperformed the market since 2008. In this free report, Insider Monkey's market beating research team identified 7 stocks Warren Buffett and 12 other billionaires are crazy about. CLICK HERE NOW for all the details.
Suggested Articles:
Most Expensive Currency In the World