Apple Inc. (NASDAQ:AAPL) is well known for its innovative products and introduction of game-changer technology to the market. But how hard it might be for the employees to come up with new innovations consistently? Couple of Former Apple Directors revealed their opinion about the work culture at Apple Inc. (NASDAQ:AAPL). CNBC's Carl Quintanilla, Jon Fortt and Kayla Tausche talked on CNBC about the work culture in Silicon Valley.
Quintanilla said that couple of Former Apple Inc. (NASDAQ:AAPL) Directors complained about the work culture at the company. They complained about long work days, inability to take real vacation and being expected to respond to mail instantly at any time of the day. Quintanilla mentioned that the former employees softened their complaint later by stating that executives were just intense.
With the extreme competition a company like Apple Inc. (NASDAQ:AAPL) had to handle, there is no surprise if the employees are pushed a bit harder to get the desired output. But couple of former directors has complained that the demands from the executives are much greater that anyone would expect, like demand of immediate response to mails even in middle of the night. Fortt rubbished the complaints stating that the work might get intense at Silicon Valley.
"[…] I have worked in Silicon Valley for almost 15 years and look if you want an easy job, go work at the post office, I suppose. […] This is life in Silicon Valley. If you are working for startup it's hard. If you are working on sort of mission critical stuff, we saw what happened with iOS 8.0.1. You need people who are going to answer their mails and fix this stuff," Fortt said about life at Silicon Valley.
Fortt added that the nature of work in Silicon Valley might be one of the reasons behind the high pay for software professionals, which can sometimes go more than $200,000. Tim Cook, CEO of Apple Inc. (NADSAQ:AAPL) replied regarding vacation complaint stating that the employees are free to take days off from work during the thanks giving week.
Among the shareholders of Apple Inc. (NASDAQ:AAPL) is Icahn Capital Lp, led by Carl Icahn. As of 30 June, 2014, they hold around 52.8 million company shares.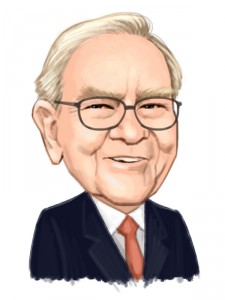 Free Report: Warren Buffett and 12 Billionaires Are Crazy About These 7 Stocks
Let Warren Buffett, David Einhorn, George Soros, and David Tepper WORK FOR YOU. If you want to beat the low cost index funds by an average of 6 percentage points per year look no further than Warren Buffett's stock picks. That's the margin Buffett's stock picks outperformed the market since 2008. In this free report, Insider Monkey's market beating research team identified 7 stocks Warren Buffett and 12 other billionaires are crazy about. CLICK HERE NOW for all the details.
Suggested Articles:
Countries With Best Quality of Life