Netflix, Inc. (NASDAQ:NFLX)'s DVD business lets the consumers to get and watch DVD of Animated movies, Classic Movies, TV Series and many other recent movies and shows. But there has been a lot of delays in deliveries of these DVD's by Netflix. Many consumers even report a wait time of more than 2 years for some of these deliveries. 'Consumerist' website has presented the voices of their readers about these delays in an article.
Some of the 'Consumerist' readers mentioned that they were waiting for ever to get some of these DVD's from Netflix, Inc. (NASDAQ:NFLX). The question arises if there is some legitimate reason with Netflix regarding the shortage for some of these classic and animated movies/shows. If there is no valid reasons for these delivery mishaps, they it might be an intentional move from Netflix to kill the DVD business.
The article mentioned that Netflix, Inc. (NASDAQ:NFLX) refused to comment on this issue. This means that Netflix are either bad at maintaining their inventories of DVD's in their distribution centers or they are strangling out their DVD business. There was a minor glitch in the Netflix's system for DVD queues which showed 'very long wait' for some of the titles. Netflix fixed this glitch eventually.
One of the 'Consumerist' reader, Eric mentioned that he has been waiting very long for DVD's of some classic movies and some second-rate and third rate movies, which weren't that popular among the viewers.
"Every time we call Netflix they are very kind and polite, but seem to just blow the proverbial hot air up the rear chute," another 'Consumerist' reader, MZ was quoted as saying.
MZ added that the only option might be to go back to the old ways of getting DVD's from video stores.
Some other readers report that they had to get themselves satisfied with the other DVD's instead of the ones that they actually want due to the longer wait time. Some even said that even though they are not interested to watch the movies after such a long wait time, they are keeping it in queue to experiment on the outcome. Some readers said that they use the delays to their advantage by getting two DVD's at the cost of one, pointing out the wait time to Netflix.
Among the shareholders of Netflix, Inc. (NASDAQ:NFLX) is Icahn Capital Lp, led by Carl Icahn. As of 30 June, 2014, they hold around 1.8 million company shares.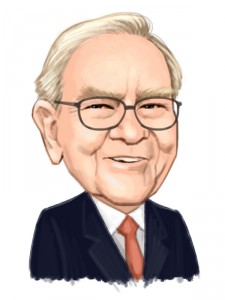 Free Report: Warren Buffett and 12 Billionaires Are Crazy About These 7 Stocks
Let Warren Buffett, David Einhorn, George Soros, and David Tepper WORK FOR YOU. If you want to beat the low cost index funds by an average of 6 percentage points per year look no further than Warren Buffett's stock picks. That's the margin Buffett's stock picks outperformed the market since 2008. In this free report, Insider Monkey's market beating research team identified 7 stocks Warren Buffett and 12 other billionaires are crazy about. CLICK HERE NOW for all the details.
Suggested Articles:
Top Accounting Scandals of All Time