The billionaire founders of Tesla Motors Inc (NASDAQ:TSLA) and Amazon.com, Inc. (NASDAQ:AMZN), Elon Musk and Jeff Bezos, are about to go head-to-head in a battle for space supremacy, a report from Betty Liu on Bloomberg's "In The Loop" reveals.
The new rivalry between the bosses of Tesla Motors Inc (NASDAQ:TSLA) and Amazon.com, Inc. (NASDAQ:AMZN) was sparked after Bezos, with his firm Blue Origin, LLC, partnered with the United Launch Alliance (ULA) to challenge Musk's Space Exploration Technologies Corporation (SpaceX) in a bid to win space contracts with the government of the United States.
ULA is a partnership between The Boeing Company (NYSE:BA) and Lockheed Martin Corporation (NYSE:LMT). SpaceX, a company founded by the Tesla Motors Inc (NASDAQ:TSLA) boss, is competing with the ULA in getting contracts to launch U.S. government security satellites. Musk's space company is also competing against companies in sending astronauts to space, an industry The Boeing Company has interest in.
According to Liu, Blue Origin, LLC, a privately-funded venture of the Amazon.com, Inc. (NASDAQ:AMZN) boss, will be the official engine maker of the ULA. The Bloomberg host also noted that ULA spacecraft now use a Russian-made rocket to carry government and military satellites to space.
Recent tension between the U.S. and Russia over the latter's actions in Ukraine has led to fears that U.S. satellite launches will be delayed. Russia is said to have threatened stopping deliveries of rockets for use by the American government and American companies. Nonetheless, Russia has also been reported to not have plans to stop selling rockets to the U.S. and companies inside the U.S. as it is profitable for the country.
According to Liu, the Tesla Motors Inc (NASDAQ:TSLA)'s CEO is fighting together with SpaceX for the U.S. Congress to put space launches up for bid rather than automatically handing contracts for these launches to the ULA which has partnered with the Amazon.com, Inc. (NASDAQ:AMZN) CEO's space firm.
By the end of the first half of the year, Daniel Benton's Andor Capital Management reported 1.25 million shares in Tesla Motors Inc (NASDAQ:TSLA).
Also in the same period, Ken Fisher's Fisher Asset Management reported owning over 2.47 million Amazon.com, Inc. (NASDAQ:AMZN) shares.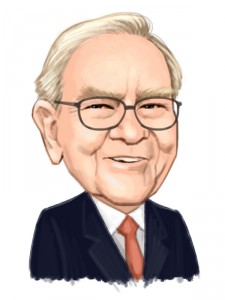 Free Report: Warren Buffett and 12 Billionaires Are Crazy About These 7 Stocks
Let Warren Buffett, David Einhorn, George Soros, and David Tepper WORK FOR YOU. If you want to beat the low cost index funds by an average of 6 percentage points per year, look no further than Warren Buffett's stock picks. That's the margin Buffett's stock picks outperformed the market since 2008. In this free report, Insider Monkey's market beating research team identified 7 stocks Warren Buffett and 12 other billionaires are crazy about. CLICK HERE NOW for all the details.
Suggested Articles:
Most Technologically Advanced Countries