Netflix, Inc. (NASDAQ:NFLX)'s employees who get paid to watch movies and shows were featured in a report by CBS.
In the report by CBS News correspondent Ben Tracy, Netflix, Inc. (NASDAQ:NFLX) was revealed to have a select group of part-time employees called "taggers" who watch content for the company and add tags about the shows and movies into the company's database. These tags help the company make the recommendations it gives to subscribers.
According to Josh Garrell, one of the employees of the company who works as a "tagger," his job is essentially to memorize as much information about a particular content while watching it.
"The bottom line is you get paid to watch movie and television shows," Tracy said, to which Garrell replied: "Absolutely, that is the bottom line. Yes."
Among the things Garrell looks for while watching is what type of genre of a movie or show he is watching. He also identifies the type of humor, themes, cursing and other information about what he views for the company.
Garrell said that adding tags to Netflix, Inc. (NASDAQ:NFLX)'s databases is not about him interpreting the content he is watching but is about entering "just the cold hard facts of what you are watching."
Netflix, Inc. (NASDAQ:NFLX) is continuing its expansion into territories outside the U.S. including Europe and other places such as Australia. The move by the company includes getting more and more content and licensing these content to be shown in different parts of the world.
However, as Tracy said in the report, the company cannot license every content they have for every territory they are in. According to Todd Yellin, Netflix product innovation vice president, the tagging system helps the company keep users contended by offering alternative content which they may like, Tracy added.
Yellin said that the company knows a lot about its user base's preferences and can even schedule related recommendations for content at the time they know a subscriber is more likely to watch a show on their service. Tracy said it's a bit "Big Brother," but this knowledge of user preference and habits has made the company grow to over 50 million subscribers in 40 countries.
Andreas Halvorsen's Viking Global is a Netflix, Inc. (NASDAQ:NFLX) investor. The firm reported about 1.32 million shares in the internet and entertainment company by the end of the first half of the year.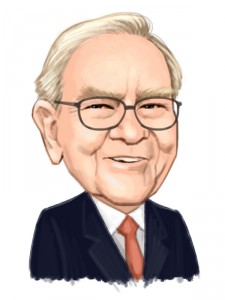 Free Report: Warren Buffett and 12 Billionaires Are Crazy About These 7 Stocks
Let Warren Buffett, David Einhorn, George Soros, and David Tepper WORK FOR YOU. If you want to beat the low cost index funds by an average of 6 percentage points per year, look no further than Warren Buffett's stock picks. That's the margin Buffett's stock picks outperformed the market since 2008. In this free report, Insider Monkey's market beating research team identified 7 stocks Warren Buffett and 12 other billionaires are crazy about. CLICK HERE NOW for all the details.
Suggested Articles:
Most Expensive Smartphones in the World