Microsoft Corporation (NASDAQ:MSFT) announced today that it is now offering its Office 365 for free to eligible students with a new self-serve model. The Company also announced that faculties and staffs at schools will be able to access the Office 365 ProPlus benefits starting from Decmber 1 2014. The company announced these developments in a blogpost on its OfficeBlogs.
Though Microsoft Corporation (NASDAQ:MSFT) had announced Student Advantage, a benefit through which students can get Office for free, a year ago, it was the school's responsibility to get an account for the student and order Office 365 license on his or her behalf. Now, students can directly visit Microsoft Corporation (NASDAQ:MSFT)'s Office website and by entering their school provided e-mail, can check whether they are eligible for free Office 365 or not. This facility is currently available to students in US schools only, but will soon be expanded to other countries.  Microsoft Corporation (NASDAQ:MSFT) is also offering Office 365 ProPlus subscription at no extra cost to students faculties of Schools who purchase Office.
As of June 30, 2014, Jeffrey Ubben's ValueAct Capital owns over 74 million shares in Microsoft Corporation (NASDAQ:MSFT).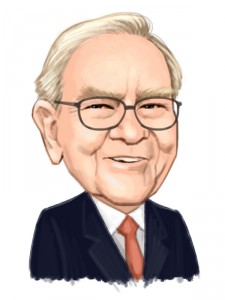 Free Report: Warren Buffett and 12 Billionaires Are Crazy About These 7 Stocks
Let Warren Buffett, David Einhorn, George Soros, and David Tepper WORK FOR YOU. If you want to beat the low cost index funds by an average of 6 percentage points per year look no further than Warren Buffett's stock picks. That's the margin Buffett's stock picks outperformed the market since 2008. In this free report, Insider Monkey's market beating research team identified 7 stocks Warren Buffett and 12 other billionaires are crazy about. CLICK HERE NOW for all the details.
Suggested Articles:
Highest Paying Vocational Careers
Highest Rated Movies of All Time