Microsoft Corporation (NASDAQ:MSFT) and Citigroup Inc (NYSE:C) have revealed that the CitiDirect BE Tablet app is now available for corporate treasury clients to use on the Windows 8.1 platform.
The announcement from Microsoft Corporation (NASDAQ:MSFT) and Citigroup Inc (NYSE:C) marks the third platform the CitiDirect BE Tablet application is running on. Free to use for institutional clients offered the CitiDirect BE banking platform, the application supports 9 launguages which is geared to cater to clients in 79 countries.
"By working closely with Microsoft, we have developed a solution that can be accessed from nearly any Windows 8 or Windows 8.1 tablet or device, which is important to our clients because many operate their businesses on the Windows platform," Hubert Jolly, global head, Channel, Enterprise and Prepaid Services at Citi's Treasury and Trade Solutions, said in a statement underscoring the need for offering their solution on the ubiquitous Windows platform.
According to Microsoft Corporation (NASDAQ:MSFT) and Citigroup Inc (NYSE:C), the application provides treasury executives with real-time financial information. The companies said that the application enables clients to conveniently do activities such as monitoring balances filtered by geographical location and currencies, authorize transactions and organize data for reporting.
All of this is enabled by the application with enterprise-grade security and manageability, Microsoft Corporation (NASDAQ:MSFT) and Citigroup Inc (NYSE:C) said.
"Now is a critical time for financial institutions to become digital information businesses, drive engaging customer experiences, deliver the products and services demanded by customers, and capitalize on new business models that were previously unattainable," Colin Kerr, director of Worldwide Banking at Microsoft, said in a statement.
Jeffrey Ubben's Valueact Capital is the largest institutional investor in Microsoft Corporation (NASDAQ:MSFT) with a stake comprised of about 74.24 million shares by the end of June 30.
Seth Klarman's Baupost Group held about 122.57 million Citigroup Inc (NYSE:C) shares also by the end of the second quarter of the year.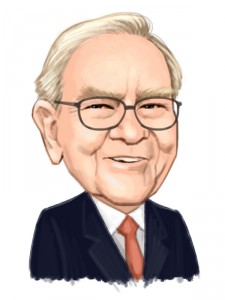 Free Report: Warren Buffett and 12 Billionaires Are Crazy About These 7 Stocks Let Warren Buffett, David Einhorn, George Soros, and David Tepper WORK FOR YOU. If you want to beat the low cost index funds by an average of 6 percentage points per year, look no further than Warren Buffett's stock picks. That's the margin Buffett's stock picks outperformed the market since 2008. In this free report, Insider Monkey's market beating research team identified 7 stocks Warren Buffett and 12 other billionaires are crazy about. CLICK HERE NOW for all the details.
Suggested Articles:
Countries With Lowest Cost of Living
Examples of Genetically Modified Organisms