Microsoft Corporation (NASDAQ:MSFT)'s top executive in France, Alain Crozier, has confirmed that "Windows 9" will be previewed by the Silicon Valley veteran during its event next week, a report from PC World reveals.
The slip from the Microsoft Corporation (NASDAQ:MSFT) France president is the first time a ranking official of the company has used "Windows 9" to describe the next iteration of the ubiquitous operating system. According to PC World, the apparent mistake by Crozier was first reported by WPCentral and then confirmed by TechCrunch. Crozier reportedly used "Windows 9" to describe the successor to Windows 8 in a meeting with employees. The speech was even recorded, TechCrunch said.
In the taped meeting with employees, Crozier is quoted as saying: "Last year we had Windows 8. In the next few minutes, the next few days, we'll be releasing Windows 9."
Nonetheless, it seems as though Microsoft Corporation (NASDAQ:MSFT)'s public relations team does not yet want to name the new operating system "Windows 9". In a statement, the Windows maker said that its event scheduled for September 30 would be a showcase for the future of Windows. They categorically denied that the next version of the Windows operating system has been indeed named "Windows 9" or that it has already been given a name.
In other reports, however, Microsoft Corporation (NASDAQ:MSFT) China is said to have leaked a logo featuring the "Windows 9" name so it might just be that the company still wants to preserve an air of secrecy despite the recent leaks about the name.
PC World also noted that the slip made by Crozier is indication that the software behemoth does indeed intend to name the next version of its operating system "Windows 9".
Microsoft Corporation (NASDAQ:MSFT) shareholders includes Jeffrey Ubben's ValueAct Capital which reported a massive stake in the company by June 30. ValueAct Capital reported owning about 74.24 million shares in the Windows maker.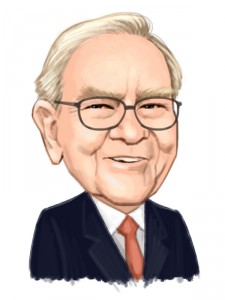 Free Report: Warren Buffett and 12 Billionaires Are Crazy About These 7 Stocks Let Warren Buffett, David Einhorn, George Soros, and David Tepper WORK FOR YOU. If you want to beat the low cost index funds by an average of 6 percentage points per year, look no further than Warren Buffett's stock picks. That's the margin Buffett's stock picks outperformed the market since 2008. In this free report, Insider Monkey's market beating research team identified 7 stocks Warren Buffett and 12 other billionaires are crazy about. CLICK HERE NOW for all the details.
Suggested Articles:
Most Expensive Medical Schools