Apple Inc. (NASDAQ:AAPL)'s new mobile payment feature is forcing many famous tech giants to make significant effort in the field of payment systems. Microsoft Corporation (NASDAQ:MSFT) is no exception. In an article on Re/Code, Jason Del Rey, reported that Microsoft has hired Iain Kennedy, former payments product manager at Amazon.com, Inc. (NASDAQ:AMZN). Kennedy has worked with Amazon for six years and possesses great experience in managing payment systems, product and commerce. Microsoft Corporation (NASDAQ:MSFT) has already a feature of Microsoft Wallet on Windows Phone, but this new development depicts that the company is looking to revamp and refine the mobile payment system.
Ray claimed that at Amazon.com, Inc. (NASDAQ:AMZN), Kennedy was managing a group that was working on product related payment options and projects. Amazon.com, Inc. (NASDAQ:AMZN) is working on a digital wallet app which will allow the users to store the gift card and loyalty card information on their smartphone using the app and then use it for getting deals and discounts at different stores. Kennedy's former team is also working on Amazon.com, Inc. (NASDAQ:AMZN)'s new digital money transfer app, which will replace the obsolete WebPay app. Amazon recently announced that it is shutting down WebPay. Apart from these projects, Amazon is also spending time and efforts on a secret project which deals in awarding customers with random gifts and products on shopping.
Kennedy has also updated his LinkedIn Bio. He is now working on Microsoft Corporation (NASDAQ:MSFT)'s commerce platform. Ray said that Kennedy denied to elaborate further details about this new shift from Amazon.com, Inc. (NASDAQ:AMZN). Kennedy said that he worked for six years in Amazon and now he wanted a change. Microsoft Corporation (NASDAQ:MSFT) is likely to get a lot benefits from Kennedy's exposure of e-commerce, payments and product management.
Jean-Marie Eveillard's First Eagle Investment Management is one of the shareholders of Microsoft Corporation (NASDAQ:MSFT), having  35.67 million shares of the company.
<<<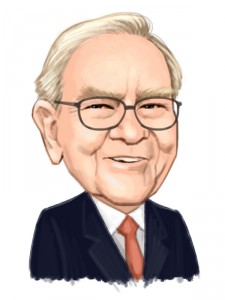 Free Report: Warren Buffett and 12 Billionaires Are Crazy About These 7 Stocks
Let Warren Buffett, David Einhorn, George Soros, and David Tepper WORK FOR YOU. If you want to beat the low cost index funds by an average of 6 percentage points per year look no further than Warren Buffett's stock picks. That's the margin Buffett's stock picks outperformed the market since 2008. In this free report, Insider Monkey's market beating research team identified 7 stocks Warren Buffett and 12 other billionaires are crazy about. CLICK HERE NOW for all the details.
Suggested Articles:
Most Expensive Clothing Brands