Microsoft Corporation (NASDAQ:MSFT) did not make apparent why they have chosen to delay the launch of the Xbox One in China, a report from Forbes' Paul Tassi reveals.
In the report, Microsoft Corporation (NASDAQ:MSFT) is said to have postponed the launch of their flagship gaming console in the Asian country to an unclear "end of the year". The launch of the Xbox One in China was supposed to be tomorrow, September 23.
Citing a comment made by a Microsoft Corporation (NASDAQ:MSFT) spokesperson to gaming industry news website Polygon, Tassi said that the Silicon Valley veteran only said that the delay was caused by the company's need to make sure that deliver a "first-rate gaming and entertainment experience" with their product.
"Working with our partner, BesTV, we look forward to launching in China by the end of this year," the spokesperson is reported as saying.
Nonetheless, Polygon said that the general manager for the Xbox division in China, Yusuf Mehdi, wants people who pre-ordered the gaming console in the country to be assured that they will be the first ones to get the system once it is already released.
Microsoft Corporation (NASDAQ:MSFT) is entering the Chinese gaming console market after a change made to the the Shanghai Free Trade Zone law this spring allowed a foreign company-made gaming console to be lawfully sold in the country.
Meanwhile, according to the Forbes report, speculations that the Xbox One has been delayed in China due to low demand in the country is offset by unconfirmed reports that the gaming and entertainment system has surpassed 100,000 pre-orders.
Jean-Marie Eveillard's First Eagle Investment Management is a major Microsoft Corporation (NASDAQ:MSFT) shareholder. The firm reported controlling a stake comprised of about 35.67 million shares in the Windows maker by the end of the second quarter of the year.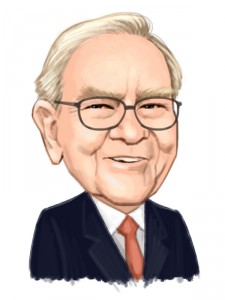 Free Report: Warren Buffett and 12 Billionaires Are Crazy About These 7 Stocks Let Warren Buffett, David Einhorn, George Soros, and David Tepper WORK FOR YOU. If you want to beat the low cost index funds by an average of 6 percentage points per year, look no further than Warren Buffett's stock picks. That's the margin Buffett's stock picks outperformed the market since 2008. In this free report, Insider Monkey's market beating research team identified 7 stocks Warren Buffett and 12 other billionaires are crazy about. CLICK HERE NOW for all the details.
Suggested Articles: