CNBC's Josh Lipton discussed his recent interview with former Microsoft Corporation (NASDAQ:MSFT)'s CEO Steve Ballmer in a program and said that Ballmer is apparently very satisfied with the policies and decision made by new Microsoft Corporation (NASDAQ:MSFT)'s CEO Satya Nadella. Nadella, on start of his era, announced that the company will now be focusing its lens on mobile and Cloud. He also made a tough decision of firing no less than 18,000 employees from the company. Lipton showed some excerpts from Ballmer's interview.
"I am excited, and enthused with Satya in the job, He has made a couple of big decisions, which were, I think, important […]," said Ballmer.
Ballmer said that Microsoft Corporation (NASDAQ:MSFT) had to take some bold steps in order to rationalize the Nokia's acquisition, therefore, the bold steps from Satya Nadella were completely justified. He thinks that Nadella has built a great followership in the leadership team and possesses some great skills. He also backed Nadella's decision to focus on Mobile and Cloud platforms.
According to former Microsoft Corporation (NASDAQ:MSFT)'s CEO, who also owns LA Clippers, nothing can be said about any leader's performance in tech business for at least five to ten years. Ballmer thinks that key decisions take time to realize in the products and Satya Nadella's performance and decision will consumer some time to cast an effect on the overall industry. Ballmer said that he saw one thing positive many times and that same thing was negative in another point in time. He thinks that everything depends upon the body of work.
Steve Ballmer was the CEO of Microsoft Corporation (NASDAQ:MSFT) for 13 years and the company achieved a lot of milestones in his era.
 Jean-Marie Eveillard's First Eagle Investment Management is one of the shareholders of Microsoft Corporation (NASDAQ:MSFT), having around 35.6 million shares of the company.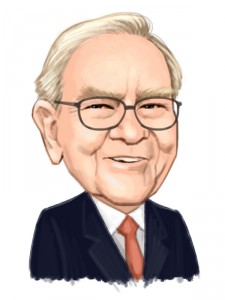 Free Report: Warren Buffett and 12 Billionaires Are Crazy About These 7 Stocks
Let Warren Buffett, David Einhorn, George Soros, and David Tepper WORK FOR YOU. If you want to beat the low cost index funds by an average of 6 percentage points per year look no further than Warren Buffett's stock picks. That's the margin Buffett's stock picks outperformed the market since 2008. In this free report, Insider Monkey's market beating research team identified 7 stocks Warren Buffett and 12 other billionaires are crazy about. CLICK HERE NOW for all the details.
Suggested Articles:
Healthiest Countries in the World