Microsoft Corporation (NASDAQ:MSFT)'s "Surface Mini" of which we have been hearing whispers recently is apparently real but won't be actually sold by the software giant, a report from PC World exposes.
Based off of information culled by the publication Neowin, Microsoft Corporation (NASDAQ:MSFT) is said to have gone as far into the production of the "Surface Mini" as making a working prototype of the device. However, Neowin noted that their source only wanted them to try the device but not take photos of it.
Rumored to sport an 8-inch screen, the Microsoft Corporation (NASDAQ:MSFT) tablet was also said to be endowed with just 1GB of RAM and running on the Windows RT operating system.
PC World notes that because of the version of the Windows software and average specifications of the rumored device, it would be a consumption device. This is opposed to the Surface tablets being tagged by the Microsoft Corporation (NASDAQ:MSFT) as productivity tools.
The software maker is said to realize that it faces a very competitive playing field when it comes to smaller tablets. Aside from Android tablets using less expensive processors running on architecture from ARM Holdings plc (ADR) (NASDAQ:ARMH) which consequently brings down prices, tablets from Microsoft Corporation running on Windows RT suffer from the lack of apps available for the operating system.
Furthermore, it appears there just isn't enough demand for smaller Windows tablets as Lenovo recently discontinued its 8-inch tablets despite Microsoft Corporation giving away Windows for devices which screens are under 9 inches.
Microsoft Corporation (NASDAQ:MSFT) shareholders includes Stephen Mandel's Lone Pine Capital which reported about 26.35 million shares in the software maker by the end of the second quarter.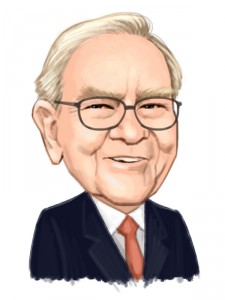 Free Report: Warren Buffett and 12 Billionaires Are Crazy About These 7 Stocks Let Warren Buffett, David Einhorn, George Soros, and David Tepper WORK FOR YOU. If you want to beat the low cost index funds by an average of 6 percentage points per year, look no further than Warren Buffett's stock picks. That's the margin Buffett's stock picks outperformed the market since 2008. In this free report, Insider Monkey's market beating research team identified 7 stocks Warren Buffett and 12 other billionaires are crazy about. CLICK HERE NOW for all the details.
Suggested Articles:
Best Engineering Colleges in America
Fastest Growing Economies in the World