Microsoft Corporation (NASDAQ:MSFT)'s CEO Satya Nadella is not ceasing to take bold decisions. In a recent development, Nadella has announced that Microsoft Corporation (NASDAQ:MSFT) is increasing its dividend by 3 cents to 31 cents a share. Moreover, the company will replace two of its senior board members when they retire, Bloomberg's Betty Liu reported. Liu said that apparently, Nadella is pronouncing its mark on the company and telling the world that it's not Steve Ballmer's company anymore.
The two senior board members who will have to depart are Dave Marquardt and Dina Dublon. They will be replaced by Nadella's picked Kraft Foods Group Inc (NASDAQ:KRFT) Chief Financial Officer, Teri List-Stoll and Visa Inc. CEO, Charles Scharf. Dave Marquardt has been the member of Microsoft Corporation (NASDAQ:MSFT)'s board since 1981. Dave Marquardt and Dina Dublon will retire form the board in December this year.
Microsoft Corporation (NASDAQ:MSFT) has increased the dividend by 11% which is half of the dividend increase announced last year. The increase in dividend came after pressure from top shareholders of the company. Microsoft always announces an increase that is well in line with its operating profits.
Liu also said that more job cuts from Microsoft Corporation (NASDAQ:MSFT) are expected tomorrow. If Nadella announces more job cuts, it will be a big news because the company has already faced a lot of criticism on its job cuts. Back in July, Microsoft Corporation (NASDAQ:MSFT)' announced its biggest ever job cut, effecting 18,000 employees.
Jeffrey Ubben's ValueAct capital is one of the shareholders of Microsoft Corporation (NASDAQ:MSFT), having approximately 74 million shares in the company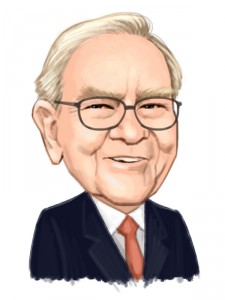 Free Report: Warren Buffett and 12 Billionaires Are Crazy About These 7 Stocks
Let Warren Buffett, David Einhorn, George Soros, and David Tepper WORK FOR YOU. If you want to beat the low cost index funds by an average of 6 percentage points per year look no further than Warren Buffett's stock picks. That's the margin Buffett's stock picks outperformed the market since 2008. In this free report, Insider Monkey's market beating research team identified 7 stocks Warren Buffett and 12 other billionaires are crazy about. CLICK HERE NOW for all the details.
Suggested Articles: