For the last 14 years, Microsoft Corporation (NASDAQ:MSFT) was unable to cease the Chinese markets because of the ban on foreign gaming consoles by the Chinese government. As a result, it lost a significant market share from the emerging markets. Chinese markets set the trend of the nearby countries which can add up to cast a huge mark on any company's revenue. But Microsoft Corporation (NASDAQ:MSFT)'s wait is almost over now as the ban from Chinese government is lifted and Microsoft is going to roll out its new gaming console, Xbox One on Sept. 29. An article by GameInAsia talked about problems Microsoft Corporation (NASDAQ:MSFT) will face in China.
Previously, Microsoft Corporation (NASDAQ:MSFT) was set to launch Xbox One in China today but for some unknown reasons, the company announced that the launch is delayed. Microsoft Corporation (NASDAQ:MSFT) is apparently losing it's the battle, if there was any, with Sony Corp (ADR) (NYSE:SNE) in China. New Xbox One in China will cost around $600 without Kinect technology. All the games will be region locked and will be given with activation codes. That means a gamer cannot buy the used games. Similarly, Chinese-language voice control in Xbox One will not be enabled for the new consoles.
Microsoft Corporation (NASDAQ:MSFT) will face a lot of problems in order to tackle Sony, which has the advantage of its well-established relations within the Chinese government and user base. China's Ministry of Culture reviews each and every game before it is launched in the market. There is a high chance that Microsoft will face problems here.  Time is an important factor in this battle between Microsoft Corporation (NASDAQ:MSFT) and Sony. Microsoft Corporation (NASDAQ:MSFT) still has enough time to adapt the Chinese market dynamics. Sony is soon coming with its gaming console and the market competition will get elevated.
Jean-Marie Eveillard's First Eagle Investment Management is one of the shareholders of Microsoft Corporation (NASDAQ:MSFT), having around 35.6 million shares of the company.
<<<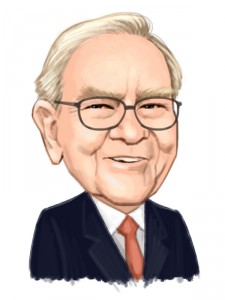 Free Report: Warren Buffett and 12 Billionaires Are Crazy About These 7 Stocks
Let Warren Buffett, David Einhorn, George Soros, and David Tepper WORK FOR YOU. If you want to beat the low cost index funds by an average of 6 percentage points per year look no further than Warren Buffett's stock picks. That's the margin Buffett's stock picks outperformed the market since 2008. In this free report, Insider Monkey's market beating research team identified 7 stocks Warren Buffett and 12 other billionaires are crazy about. CLICK HERE NOW for all the details.
Suggested Articles:
Most Popular Fast Food Chains In America