Netflix, Inc. (NASDAQ:NFLX) is being asked by a group of content rights holders in Australia to block the access of Australians to the U.S. version of the site via Virtual Private Networks (VPNs), a report from CNET Australia reveals.
The comment comes as Netflix, Inc. is reported to be coming to Australia. The move from the U.S. company to the Land Down Under follows its continued expansion in Europe.
CNET Australia reports that Simon Bush, chief executive officer of the Australian Home Entertainment Distributors Association (AHEDA), said that while his organization is not lobbying Netflix, Inc. (NASDAQ:NFLX) to block VPN access from Australia to their U.S. site, "some of the member companies individually are doing that." It also appears that U.S. rights owners are talking to Netflix, Inc. about the issue.
"I know the discussions are being had…by the distributors in the United States with Netflix about Australians using VPNs to access content that they're not licensed to access in Australia. They're requesting for it to be blocked now, not just when it comes to Australia," Bush is quoted as saying.
Additionally, the CEO of the group said that it is "a common sense assumption" that the company would want people in Australia to access only their Australian site once the service launches in the country. He added that some companies which are members of the organization he is heading are discussing blocking VPN access in Australia with Netflix, Inc.
According to CNET Australia, over a quarter of Australians with a subscription to entertainment content providers use the services of Netflix, Inc. (NASDAQ:NFLX) even though the company has yet to be launched in the country.
These subscribers are able to use the U.S. version of the popular premium content streaming company's site by using VPNs and international credit cards, the publication notes. VPNs can trick a site's system into believing a connection is coming from some other geographical territory which makes it a tool that can be used to defeat geo-blocking filters such as those used by Netflix, Inc. (NASDAQ:NFLX) to prevent people from outside the U.S. from accessing the U.S. version of its site.
Netflix, Inc. (NASDAQ:NFLX) shareholders includes Carl Icahn's Icahn Capital LP which reported about 1.76 million shares in the entertainment content streaming company by the end of the second quarter of the year.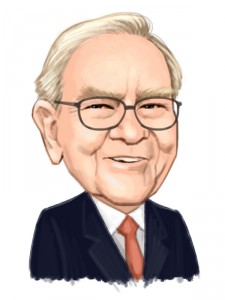 Free Report: Warren Buffett and 12 Billionaires Are Crazy About These 7 Stocks
Let Warren Buffett, David Einhorn, George Soros, and David Tepper WORK FOR YOU. If you want to beat the low cost index funds by an average of 6 percentage points per year look no further than Warren Buffett's stock picks. That's the margin Buffett's stock picks outperformed the market since 2008. In this free report, Insider Monkey's market beating research team identified 7 stocks Warren Buffett and 12 other billionaires are crazy about. CLICK HERE NOW for all the details.
Suggested Articles:
Most Dangerous States To Be A Cop
Most Expensive Items on Amazon