Netflix, Inc. (NASDAQ:NFLX) is about to break the so called "windowing system" of Hollywood, Rich Greenfield, media analyst with BTIG Research, has told The New York Times.
The comment from the analyst comes as Netflix, Inc. (NASDAQ:NFLX) is set to release "Crouching Tiger, Hidden Dragon: The Green Legend" simultaneously with IMAX Corporation (USA) (NYSE:IMAX) theaters on August 28.
"We fundamentally believe that the only way to attack the windowing system — that is the centerpiece of the business model of the movie industry versus what consumers want — requires an outsider. Netflix already changed the TV business in a very, very significant way. The movie business is teed up next," said Greenfield.
Meanwhile, Ted Sarandos, Netflix, Inc. (NASDAQ:NFLX) chief content officer, said that this event should convince Hollywood that the current method of releasing feature films in theaters before being released through other channels such as DVD sales and streaming should change.
"What I am hoping is that it will be a proof point that the sky doesn't fall. These are two different experiences, like going to a football game and watching a football game on TV," the executive is quoted by the publication as saying.
Netflix, Inc. (NASDAQ:NFLX) will stream the movie to viewers who want to view the film at the day of its release in IMAX theaters at no extra cost.
This is the first film Netflix, Inc. (NASDAQ:NFLX) will be releasing on the same date as its theatrical release. The company promises more films in the future will be made available to subscribers on the same day they are released.
However, it should be noted that the film, a sequel to "Crouching Tiger, Hidden Dragon" which was released in 2000, is not going to be shown in non-IMAX theaters.
Netflix is continuing its push to deliver more content to viewers. This commitment recently was expressed by Netflix CEO Reed Hastings himself in relation to the company's continued expansion across the globe.
Netflix, Inc. (NASDAQ:NFLX) shareholders includes Carl Icahn's Icahn Capital Lp which reported owning about 1.76 million shares in the company by the end of the first half of the year.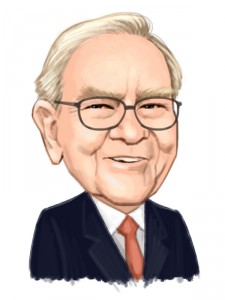 Free Report: Warren Buffett and 12 Billionaires Are Crazy About These 7 Stocks Let Warren Buffett, David Einhorn, George Soros, and David Tepper WORK FOR YOU. If you want to beat the low cost index funds by an average of 6 percentage points per year, look no further than Warren Buffett's stock picks. That's the margin Buffett's stock picks outperformed the market since 2008. In this free report, Insider Monkey's market beating research team identified 7 stocks Warren Buffett and 12 other billionaires are crazy about. CLICK HERE NOW for all the details.
Suggested Articles:
Most Expensive Countries To Fly To
Gang Infested Cities in America