Netflix, Inc. (NASDAQ:NFLX) is charging customers in Switzerland more than it charges customers from other countries. Whereas in other countries like France, Germany and Austria Netflix, Inc. (NASDAQ:NFLX) is charging users a monthly subscription fee of 7.99 Euros, which is around 10 francs, Customers in Switzerland will be shelling out 11.90 francs. The Local revealed this in one of its posts recently.
It was also revealed in the post that Netflix, Inc. (NASDAQ:NFLX) won't be offering content in one of Switzerland's official language Romansh.  Netflix, Inc. (NASDAQ:NFLX) offers users an option to change their account settings in order to watch the content in their preferred language, in Switzerland it is currently offering content only in French, German, English and Italian.
The streaming service will be currently offering the same programs and movies that it offers to clients in US, which includes its own original series like House of Cards, Orange is the New Black and Hemlock Grove.
Viewers in Switzerland will also for the first time can view series like From Dusk Till Dawn and Fargo, which stars Martin Freeman, both these series have been adapted from the respective films. Among German TV shows, Stromberg, Pastewka and Tatortreiniger are the ones that Netflix, Inc. (NASDAQ:NFLX) is currently offering to viewers in Switzerland.
With its launch in France, Germany and Switzerland, Netflix, Inc. (NASDAQ:NFLX) is now available in most countries of Western Europe. The company launched its operations in UK, Ireland, Denmark, Finland, Norway and Sweden in 2012 and in the year 2013 it included the Netherlands to the list.
As of June 30, 2014, Carl Icahn's Icahn Capital LP owns over 1.7 million shares in Netflix, Inc. (NASDAQ:NFLX) .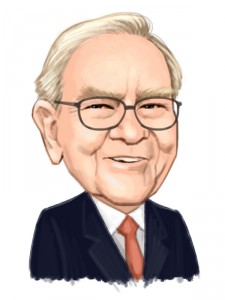 Free Report: Warren Buffett and 12 Billionaires Are Crazy About These 7 Stocks
Let Warren Buffett, David Einhorn, George Soros, and David Tepper WORK FOR YOU. If you want to beat the low cost index funds by an average of 6 percentage points per year look no further than Warren Buffett's stock picks. That's the margin Buffett's stock picks outperformed the market since 2008. In this free report, Insider Monkey's market beating research team identified 7 stocks Warren Buffett and 12 other billionaires are crazy about. CLICK HERE NOW for all the details.
Suggested Articles:
Most Racist Countriest In the World