Netflix, Inc. (NASDAQ:NFLX) announced its services in many European countries this week including France, Germany, Austria and Switzerland. Now, the company is in talks with its partners inside Belgium to start its services in the country, Reuters news agency claimed.
US video streaming company is reportedly in talks with Belgacom and cable operators for mirroring the distribution deals provided by Deutsche Telekom in Germany and Bouygues in France. After the recent additions, Netflix has now 40 countries under its belt where it is providing streaming services.
Netflix, Inc. (NASDAQ:NFLX) is also focusing on providing its service through embedded software and apps, but joining hands with telecom companies and cable providers will help it grow its reach to the customer base which is still not able to use the contemporary mobile technology. Belgacom and Voo are two of the most prominent cable providers in Belgium which have a strong customer base because of the scarcity of other options. Launch of Netflix, Inc. (NASDAQ:NFLX) in Belgium is likely to give users a massive exposure to the modern streaming, TV shows and paid content which was still unable to penetrate in Europe.
Source quoted a Netflix, Inc. (NASDAQ:NFLX)'s official who confirmed that talks in Belgium are ongoing for the launch of service. He also said that if Netflix, Inc. (NASDAQ:NFLX)'s services become available with the same equipment, TV set and remote, it will be easier for the users to adapt the change. Netflix, Inc. (NASDAQ:NFLX) rolled out its services in Europe for a price of around 7.99 euros ($10.28) per month.
Carl Icahn's Icahn Capital LP is one of the shareholders of Netflix, Inc. (NASDAQ:NFLX), having around 1.7 million shares in the company.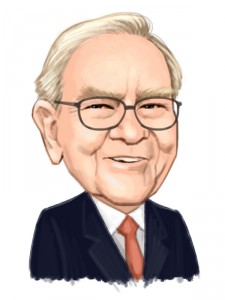 Free Report: Warren Buffett and 12 Billionaires Are Crazy About These 7 Stocks
Let Warren Buffett, David Einhorn, George Soros, and David Tepper WORK FOR YOU. If you want to beat the low cost index funds by an average of 6 percentage points per year look no further than Warren Buffett's stock picks. That's the margin Buffett's stock picks outperformed the market since 2008. In this free report, Insider Monkey's market beating research team identified 7 stocks Warren Buffett and 12 other billionaires are crazy about. CLICK HERE NOW for all the details.
Suggested Articles:
Healthiest Countries in the World