After conquering Europe, Netflix, Inc. (NASDAQ:NFLX) is about to land in Australia. TV broadcasters and stakeholders in the cable industry are worried because of massive expansion of Netflix, Inc. (NASDAQ:NFLX) in Europe and other parts of the world. An article on SMH talked about these worries and claimed that TV broadcasters are preparing to choke Netflix even before its launch in Australia. They are negotiating with the local authorities to get the rights which will limit Netflix, Inc. (NASDAQ:NFLX) and put restriction on it regarding broadcast of on-demand video content and streaming.
Famous players of TV and content industry in Australia are reportedly trying to get "hold back" rights, which will authorize them to single-handedly broadcast famous TV shows and movies. If this deal gets through, it will be a major blow for subscription video on demand services (SVOD) providers like Netflix, Inc. (NASDAQ:NFLX).
The source quoted a local TV executive, who told Fairfax Media that he and his colleague have succeeded in getting the hold back rights which has allowed them to show famous TV shows in Australia. Netflix, Inc. (NASDAQ:NFLX) is expected to face some rough ground in Australia as there is a hostile condition where competitors are already well established in an environment which is often subjected to monopolistic biases.
Seven, Nine, Ten, ABC and Foxtel are the major players in Australia's cable industry. The article also quoted Foxtel's CEO Richard Freudenstein, who claims that he has signed a deal with HBO after which, Netflix, Inc. (NASDAQ:NFLX) will never be able to show TV shows of HBO in Australia. If this is true, it will be a major initial setback for Netflix, Inc. (NASDAQ:NFLX).
 Carl Icahn's Icahn Capital LP is one of the shareholders of Netflix, Inc. (NASDAQ:NFLX), having around 1.7 million shares in the company.
<<<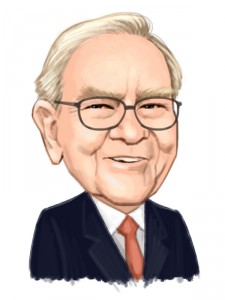 Free Report: Warren Buffett and 12 Billionaires Are Crazy About These 7 Stocks
Let Warren Buffett, David Einhorn, George Soros, and David Tepper WORK FOR YOU. If you want to beat the low cost index funds by an average of 6 percentage points per year look no further than Warren Buffett's stock picks. That's the margin Buffett's stock picks outperformed the market since 2008. In this free report, Insider Monkey's market beating research team identified 7 stocks Warren Buffett and 12 other billionaires are crazy about. CLICK HERE NOW for all the details.
Suggested Articles: