Netflix, Inc. (NASDAQ:NFLX) is releasing a ton of content this October, a report from Business Insider India's Kirsten Acuna reveals. The new batch of content comes as the company continues to expand its offerings as CEO Reed Hastings has committed to.
The shows and movies debuting next month on Netflix, Inc. (NASDAQ:NFLX) includes one of their originals called "Uganda Be Kidding Me" starring Chelsea Handler. The special debuting on October 10 is part of the content the comedienne will be making for the content streaming company which reportedly gave her $10 million to do so.
Apart from the Handler special, the second season of "Arrow" will also be available on October 8. The sixth season of "Sons of Anarchy" will also be available on Netflix, Inc. (NASDAQ:NFLX)'s service on October 25.
Notable movies which will be released by Netflix, Inc. (NASDAQ:NFLX) next month includes "The Hunger Games: Catching Fire" on October 21 and "Django Unchained" on October 25. The sequel of the 2013 Hunger Games saga movie is "The Hunger Games: Mockingjay – Part 1" which will be released in theaters this coming November 21 so the Netflix release gives people who intend to watch the penultimate Hunger Games movie a chance to revisit the film it followed.
Other shows to be released on the service includes "Hostages" Season 1 (October 1); "Reign" Season 1 and "The Vampire Diaries" Season 5 (October 2); "The Originals" Season 1 (October 3); "Hart of Dixie" Season 3, "Raising Hope" Season 4, "Supernatural" Season 9 and "The Following" Season 2 (October 7); "The Tomorrow People" Season 1 (October 9); "Last Man Standing" Season 3 (October 18); "The 100" Season 1 (October 22); "Freakshow" Season 2 (October 23); and "The Carrie Diaries" Season 2 (October 25).
Meanwhile, the company made headlines recently after it was reported that it was trying to quit its DVD business.
Philippe Laffont's Coatue Management reported owning about 2.08 million shares of Netflix, Inc. (NASDAQ:NFLX) by June 30, 2014.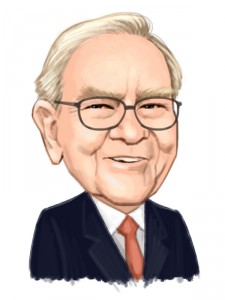 Free Report: Warren Buffett and 12 Billionaires Are Crazy About These 7 Stocks Let Warren Buffett, David Einhorn, George Soros, and David Tepper WORK FOR YOU. If you want to beat the low cost index funds by an average of 6 percentage points per year, look no further than Warren Buffett's stock picks. That's the margin Buffett's stock picks outperformed the market since 2008. In this free report, Insider Monkey's market beating research team identified 7 stocks Warren Buffett and 12 other billionaires are crazy about. CLICK HERE NOW for all the details.
Suggested Articles:
Most Popular Conspiracy Theories