Microsoft Corporation (NASDAQ:MSFT)'s newest Windows operating system will be a cloud-centric platform, Daniel Ives, managing director and senior analyst at FBR Capital Markets, said in a recent interview with Bloomberg's Betty Liu on "In The Loop".
Microsoft Corporation (NASDAQ:MSFT) is widely expected to debut its next Windows version, widely being called Windows 9, today.
"This is really going to be a cloud-centric platform that will be [Satya] Nadella's flagship going forward for his cloud strategy. Especially after Windows 8 was a major disappointment, a lot of investors are focused on today and going forward," Ives said.
News broke last week that Microsoft Corporation (NASDAQ:MSFT) will be naming the next version of Windows as "Windows 9" after Microsoft France President Alain Crozier made a slip and used the nomenclature in a speech delivered to employees.
Meanwhile, Ives said that the new features they expect from the next Microsoft Corporation (NASDAQ:MSFT) operating system includes better interoperability for consumer and enterprise customers using the software across multiple type of devices. He added that he expects the company to focus on the enterprise with this new software version.
Ives also ventured that the cloud strategy of the company will determine whether Satya Nadella, the chief executive of the Silicon Valley veteran, will succeed in the coming years. He added that investors and observers of the company are optimistic of Nadella because he has brought back a sense of future direction for the company after Steve Ballmer missed out, he stressed, on virtually every new trend in social, mobile and cloud spaces.
Watch Ives also discuss the spinoff of eBay Inc's PayPal division next year in the video below.
Jean-Marie Eveillard's First Eagle Investment Management reported by June 30 a stake of about 35.67 million Microsoft Corporation (NASDAQ:MSFT) shares.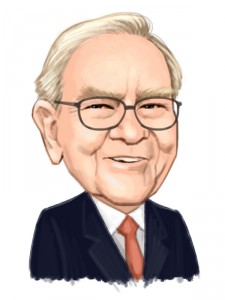 Free Report: Warren Buffett and 12 Billionaires Are Crazy About These 7 Stocks Let Warren Buffett, David Einhorn, George Soros, and David Tepper WORK FOR YOU. If you want to beat the low cost index funds by an average of 6 percentage points per year, look no further than Warren Buffett's stock picks. That's the margin Buffett's stock picks outperformed the market since 2008. In this free report, Insider Monkey's market beating research team identified 7 stocks Warren Buffett and 12 other billionaires are crazy about. CLICK HERE NOW for all the details.
Suggested Articles: