Yahoo! Inc. (NASDAQ:YHOO) I now out of the shadows of the Alibaba Group Holding Ltd (NYSE:BABA)'s IPO, the valuation of its core business is subject of close scrutiny by investors and analysts alike. Doug MacMillan, reporter for the Wall Street Journal recently gave his views on what Yahoo! Inc. (NASDAQ:YHOO)'s core business is worth on Fox Business.
"Essentially the clock is now ticking on Marissa Mayers, she became the CEO little more than two years ago and in that time investors have essentially given her kind of a free pass because they have been so focused about the growing value of Alibaba. So now that the Alibaba IPO has passed, they are focusing more on what is left of Yahoo and what is Yahoo's core business […]," MacMillan said.
MacMillan feels that Yahoo! Inc. (NASDAQ:YHOO)'s investors are not happy with what Marissa Mayer is doing with the core business of the company. He mentioned that Yahoo! Inc. (NASDAQ:YHOO)'s core business and its revenues have come down since Mayer became the CEO of the company. According to him, Yahoo! Inc. (NASDAQ:YHOO) is losing big on advertising revenues as advertisers are majorly focusing on other big tech companies.
MacMillan also revealed that while nowadays apps are an important part of the tech business, Yahoo! Inc. (NASDAQ:YHOO) hasn't been able to do well there too, even though the company launched a lot of new apps. He feels that the company has lost direction and is struggling to find its way in this new mobile-era. He believes that Mayer doesn't have much time left for addressing the issues surrounding Yahoo's core business as investors are losing their patience.
As of June 30, 2014, D.E. Shaw's firm D.E. Shaw owns over 16 million shares in Yahoo! Inc. (NASDAQ:YHOO). On Friday Tiger Global revealed a $500+ million stake in Alibaba Group Holding Ltd (NYSE:BABA) in an email sent to its investors.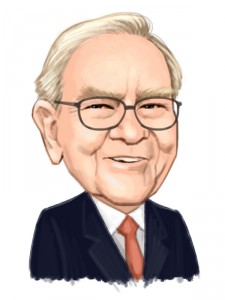 Free Report: Warren Buffett and 12 Billionaires Are Crazy About These 7 Stocks
Let Warren Buffett, David Einhorn, George Soros, and David Tepper WORK FOR YOU. If you want to beat the low cost index funds by an average of 6 percentage points per year look no further than Warren Buffett's stock picks. That's the margin Buffett's stock picks outperformed the market since 2008. In this free report, Insider Monkey's market beating research team identified 7 stocks Warren Buffett and 12 other billionaires are crazy about. CLICK HERE NOW for all the details.
Suggested Articles:
Best Fast Food Franchises to Purchase