NXP Semiconductors NV (NASDAQ:NXPI) had an unusually high volume for mostly bearish options yesterday, the CNBC Options Action team revealed in a report. The bearish bets against NXP Semiconductors is noteworthy as Apple Inc. (NASDAQ:AAPL), the technology veteran often associated with a boost, was linked to the company recently.
The activity over put options for NXP Semiconductors NV (NASDAQ:NXPI) comes as the company is reported to be linked to Apple Inc. (NASDAQ:AAPL) through its Apple Pay system.
According to Melissa Lee, NXP Semiconductors NV (NASDAQ:NXPI) fell 3% yesterday as some traders are betting that the company will see more pain even though it is allegedly a player in the new Apple Inc. (NASDAQ:AAPL) payment service.
"NXP traded above five times the average put volume looking out over the past couple of weeks. The top four options traded were all puts," Michael Khouw, CNBC contributor, said in the discussion.
According to the managing director and chief strategist at DASH Financial, what was interesting in the high volume of put options yesterday for the company is the $65 put options at $0.65 each. He said that buyers of these options see NXP Semiconductors NV (NASDAQ:NXPI) falling about 8% to $64.35 when the options expire.
He added that these options are also noteworthy because they don't capture earnings for the company which will report their performance for the current quarter a week after the expiration of the options.
Nonetheless, Brian Kelly said that he would buy into NXP Semiconductors NV even with the beating it has taken because aside from being linked to Apple Inc. (NASDAQ:AAPL), the company is said to be a player in the connected car space.
James Dinan's York Capital Management reported owning about 4.97NXP Semiconductors NV (NASDAQ:NXPI) shares by the end of the second quarter.
Carl Icahn's Icahn Capital Lp reported owning about 52.76 million shares in Apple Inc. (NASDAQ:AAPL) during the same period.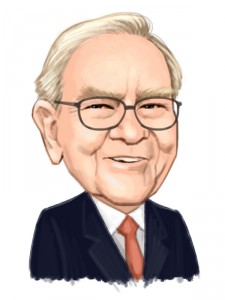 Free Report: Warren Buffett and 12 Billionaires Are Crazy About These 7 Stocks Let Warren Buffett, David Einhorn, George Soros, and David Tepper WORK FOR YOU. If you want to beat the low cost index funds by an average of 6 percentage points per year, look no further than Warren Buffett's stock picks. That's the margin Buffett's stock picks outperformed the market since 2008. In this free report, Insider Monkey's market beating research team identified 7 stocks Warren Buffett and 12 other billionaires are crazy about. CLICK HERE NOW for all the details.
Suggested Articles:
Top Travel Destinations in South America