Oracle Corporation (NYSE:ORCL) should not have co-chief executive officers, Jeffrey Sonnenfeld of the Yale School of Management said in a discussion with Jon Fortt on CNBC.
The opinion about Oracle Corporation (NYSE:ORCL) from Professor Sonnenfeld comes as Larry Ellison announced he is stepping down from the CEO position and moving to the Executive Chairman and Chief Technology Officer role at the company he founded. Mark Hurd and Safra Catz have been named co-CEOs of the company.
"Two generations [and]it's the same guy there. It's time for a change. If he's still the guy that's going to be in charge of technology, I don't know," the professor said.
According to Sonnenfeld who has also taught at the Harvard Business School and Emory University Goizueta Business School for a decade each, the move by the Oracle Corporation (NYSE:ORCL) Board of Directors to appoint Ellison as the chief technology officer of the company is a blunder. He did acknowledge, however, that the former CEO who was notorious for his lavish purchases after his company made him one of the wealthiest people on the planet is probably one of the most senior CEOs in Silicon Valley.
Nonetheless, Sonnenfeld said that Ellison has passed two generations of subordinates at his 37 years at the company. He compared the technology veteran to Fred Smith who has been CEO of FedEx Corporation (NYSE:FDX) for 46 years, Rupert Murdoch who has been CEO of News Corp (NASDAQ:NWSA) (NASDAQ:NWS) for 54 years and Sumner Redstone who was the long-time CEO and now Chairman of National Amusements Inc., majority owner of Viacom, Inc. (NASDAQ:VIAB) and CBS Corporation (NYSE:CBS).
The professor also puts forth names from the Oracle Corporation (NYSE:ORCL) Board who would be great at being the top technology executive at the company. He said people like George Conrades who sits on the Oracle Corporation board and is Chairman of Akamai Technologies, Inc. (NASDAQ:AKAM) would be a great fit in this position.
According to Sonnenfeld, because the board has a lot of respected executives who have a great technology background and another group who have a great financial and administrative background, the move to appoint two CEOs of the company may draw a "bifurcated cleavage in the board" as well as a "bifurcated leadership".
He added that if Hurd was ready to be CEO of the Silicon Valley giant, the board should have named him the sole chief executive.
By June 30 this year, Oracle Corporation (NYSE:ORCL) shareholders included Boykin Curry's Eagle Capital Management which reported about 45.23 million shares in the company.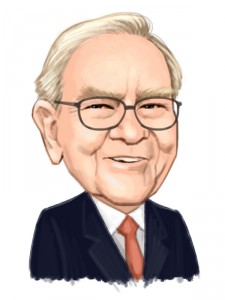 Free Report: Warren Buffett and 12 Billionaires Are Crazy About These 7 Stocks Let Warren Buffett, David Einhorn, George Soros, and David Tepper WORK FOR YOU. If you want to beat the low cost index funds by an average of 6 percentage points per year, look no further than Warren Buffett's stock picks. That's the margin Buffett's stock picks outperformed the market since 2008. In this free report, Insider Monkey's market beating research team identified 7 stocks Warren Buffett and 12 other billionaires are crazy about. CLICK HERE NOW for all the details.
Suggested Articles:
Best Selling Video Games of All Time
Most Popular Social Media Websites