SAP SE (ADR) (NYSE:SAP) is on its way to become the second largest cloud vendor in the world. The company recently announced that it would be acquiring Concur Technologies, Inc. (NASDAQ:CNQR) for $129 per share, giving the company a valuation of over $8 billion. Jim Hagemann Snabe, former co-CEO of SAP SE (ADR) (NYSE:SAP) was recently on CNBC to discuss about how the company's cloud business and how is it going to monetize it in the future.
"Well, I think it's different to business. There you can actually get it priced differently because you are delivering a significant value. In business it has to be secure infrastructure and ofcourse companies bet their processes on this technology, so it's a little different and its all about scale and those who can get scale can make a lot of money on the whole," Snabe said.
It was also discussed in the program how the market didn't appreciated the acquisition that SAP SE (ADR) (NYSE:SAP) made, resulting in its stock to fall drastically on the day the deal was announced. Very few people are aware of the fact that Concur Technologies, Inc. (NASDAQ:CNQR) serves more than 25 million users and has an installed base of over 20,000 corporate customers. According to Snabe things like these are common in M&A transactions and there will always be short term reactions, which are a result of not factoring in all aspects of the deal.
"There is no doubt that in technology today, it's all about active usage and you pay for that and with that comes an opportunity for scale and with scale comes the profitability. So most players in cloud today are not profitable, but if you get enough scale, SAP is one of the most scaling companies in the industry, who can be most profitable in this line," Snabe added.
As of June 30, 2014, Ken Fisher's Fisher Asset Management owns over 6 million shares in SAP SE (ADR) (NYSE:SAP)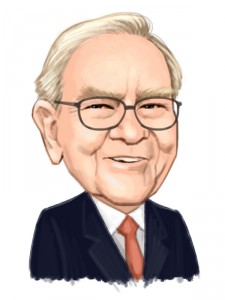 Free Report: Warren Buffett and 12 Billionaires Are Crazy About These 7 Stocks
Let Warren Buffett, David Einhorn, George Soros, and David Tepper WORK FOR YOU. If you want to beat the low cost index funds by an average of 6 percentage points per year look no further than Warren Buffett's stock picks. That's the margin Buffett's stock picks outperformed the market since 2008. In this free report, Insider Monkey's market beating research team identified 7 stocks Warren Buffett and 12 other billionaires are crazy about. CLICK HERE NOW for all the details.
Suggested Articles:
Best Selling Products of All Time