SAP SE (ADR) (NYSE:SAP) had a troublesome 2014 with its shares dropping significantly since the beginning of this year. SAP has started to move aggressively for M&A's to compete against the other strong competitors in cloud space. Jonathan Marino reported on SAP's plans to capture the lost grounds in cloud space in 'The Street'.
Marino reported that SAP SE (ADR) (NYSE:SAP) has planned for some acquisition to make their presence felt to competitors in the cloud space. He added that SAP has lost more than 17% stock price since the beginning of 2014.
SAP SE (ADR) (NYSE:SAP) has earlier announced its intention to acquire Concur Technologies, Inc. (NASDAQ:CNQR) for a deal worth $7 billion. Acquisition of Concur would enhance the SAP's reach in cloud space with access to Concur's cloud-based travel and expense management solutions.
Oracle Corporation (NYSE:ORCL)'s CEO Safra Catz commented that the SAP SE (ADR) (NYSE:SAP)'s supposed acquisition of Concur is overpriced at $7 billion. Meanwhile, Oracle, a direct competitor of SAP is pursuing for more transformative acquisitions and deals to strengthen their position in the market.
"SAP stock is down more than 17% so far this year. It's part of what's driving the company to push more aggressive transactions like a $7 billion buyout of expense account manager, Concur technologies. Analysts are noting that along with Oracle its biggest competitor, performing more transformative deals and that comes as SAP's corporate client base has been attacked by Salesforce and Workday but also the ageing tech companies like Amazon and IBM are pursuing comprehensive cloud offerings now," Marino said.
Marino said that SAP SE (ADR) (NYSE:SAP) is lagging many of its competitors in the cloud space and in need of a lot of catching up to do.
As of 30 June, 2014, Ken Fisher's Fisher Asset Management hold around 6 million SAP SE (NYSE:SAP) shares.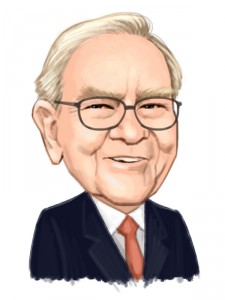 Free Report: Warren Buffett and 12 Billionaires Are Crazy About These 7 Stocks
Let Warren Buffett, David Einhorn, George Soros, and David Tepper WORK FOR YOU. If you want to beat the low cost index funds by an average of 6 percentage points per year look no further than Warren Buffett's stock picks. That's the margin Buffett's stock picks outperformed the market since 2008. In this free report, Insider Monkey's market beating research team identified 7 stocks Warren Buffett and 12 other billionaires are crazy about. CLICK HERE NOW for all the details.
Suggested Articles: