The  jolt SolarCity Corp (NASDAQ:SCTY)'s stock received in early trading yesterday has shorted out in short order, with the stock dropping over $5.00 at one point in early trading today from its Wednesday high, before closing at $61.96, down 1.71% for the day. The Street, which rates SolarCity Corp (NASDAQ:SCTY) a sell, questioned how the stock would react today after it made huge gains in early trading yesterday following their fourth debt offering of the year.
The $500 million debt offering , in convertible senior notes, will have an annual interest rate of 1.625%, and will expire in 2019. SolarCity Corp (NASDAQ:SCTY)'s net proceeds are expected to be $488 million when they settle on September 30. Back in July, they raised another $201.5 million through a combination of senior and junior notes. They have also sold bonds twice since last November, totalling $124.7 million.
SolarCity Corp (NASDAQ:SCTY), which is backed by Elon Musk, will be getting a sort of Gigafactory of their own, similar to that CEO's electric automaker, Tesla Motors Inc (NASDAQ:TSLA). The recently announced plans call for them to build a massive solar-panel factory in upstate New York, with that state providing 75% of the funding for the $1 billion project. It's expected some of the proceeds from the debt offering will go to fund SolarCity Corp (NASDAQ:SCTY)'s 25% commitment in the project, which could be completed as soon as 2016.
SolarCity Corp (NASDAQ:SCTY) is set to see their federal tax incentives greatly decrease when that 2016 date rolls around, from 30% to just 10%, and the factory should help offset that transition. They are also on the hook for $100 million in debt next year.
Daniel Benton's Andor Capital Management, in its second incarnation after closing its doors in 2008 during the financial crisis, is a major investor in tech stocks and a big investor in SolarCity Corp (NASDAQ:SCTY), with 1.5 million shares as of their June 30, 13F filing.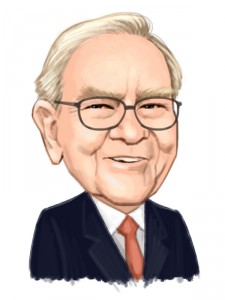 Free Report: Warren Buffett and 12 Billionaires Are Crazy About These 7 Stocks
Let Warren Buffett, David Einhorn, George Soros, and David Tepper WORK FOR YOU. If you want to beat the low cost index funds by an average of 6 percentage points per year look no further than Warren Buffett's stock picks. That's the margin Buffett's stock picks outperformed the market since 2008. In this free report, Insider Monkey's market beating research team identified 7 stocks Warren Buffett and 12 other billionaires are crazy about. CLICK HERE NOW for all the details.
Suggested Articles:
Best Selling Pharmaceutical Drugs
Most Affordable Medical Schools in US