SolarCity Corp (NASDAQ:SCTY)'s customers mostly lease the equipments rather than buying it, which can be a big cause of concern for the company if interest rates go higher. Tesla Motors Inc (NASDAQ:TSLA)'s margins will be substantially lower if its model 3 would be priced in the range that the company wants it to be. The man who is the public face of both SolarCity Corp (NASDAQ:SCTY) and Tesla Motors Inc (NASDAQ:TSLA) is Elon Musk and the recent declines in both these stocks have shaved off almost $1.5 billion from Musk's net worth. FMHR traders recently discussed on CNBC the problems surrounding both these companies and whether Musk would be able to solve them.
"You look year to date, you have Tesla Motors Inc (NASDAQ:TSLA) up over 60%. Solar city up 70%, but in the past year, both were up over 60%. I would love to have Elon Musk's problems right now. Yes the stocks have pulled back a bit, but this guy is an innovator. He is one of the guys that we are going to be talking about the next 10 years at least. So, short term pull back in his holdings, but still a guy you want to follow," Mike Murphy said.
According to Josh Brown, SolarCity Corp (NASDAQ:SCTY)'s business model is too much dependent on lending. He feels that since majority of the houses which are installing SolarCity Corp (NASDAQ:SCTY)'s roofs are doing so because they get benefits of leasing instead of purchasing the equipments outright. He believes that if liquidity dries up or there is significant change in interest rates, it will put a question mark over whether SolarCity Corp (NASDAQ:SCTY) can keep growing.
As of June 30, 2014, Daniel Benton's Andor Capital Management owns 1.25 million shares in Tesla Motors Inc (NASDAQ:TSLA) and Kenneth Tropin's Graham Capital Management owns 27 million shares in SolarCity Corp (NASDAQ:SCTY).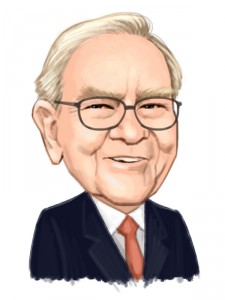 Free Report: Warren Buffett and 12 Billionaires Are Crazy About These 7 Stocks
Let Warren Buffett, David Einhorn, George Soros, and David Tepper WORK FOR YOU. If you want to beat the low cost index funds by an average of 6 percentage points per year look no further than Warren Buffett's stock picks. That's the margin Buffett's stock picks outperformed the market since 2008. In this free report, Insider Monkey's market beating research team identified 7 stocks Warren Buffett and 12 other billionaires are crazy about. CLICK HERE NOW for all the details.
Suggested Articles:
Most Profitable Online Businesses
Most Profitable Home Based Businesses