Sony Corp (ADR) (NYSE:SNE) is toying with new devices to reclaim its position as a top gadget maker that it once commanded. The company is all set to launch its PlayStation TV set-top box in Canada and US in October. Although, Sony Corp (ADR) (NYSE:SNE)'s Playstation TV is a device meant for gamers, it also allows them access to video and music streaming services much like Apple TV and Amazon's Fire TV. Tech Times recently came up with an article that described the features of the Playstation TV and its pricing.
Sony Corp (ADR) (NYSE:SNE)'s Playstation TV will allow users to play games of PSP, Playstation One and Playstation 3 by through Sony PlayStation Now, which is a streaming-game service. Although there are other players in the market which offer video and music streaming service, there is no one providing game streaming as of yet and Sony Corp (ADR) (NYSE:SNE)'s biggest competitor in the video game console market, Microsoft Corporation(NASDAQ:MSFT) has no plans as of yet to launch a similar device.
One huge advantage that buyers of Playstation TV will get is, they will have access to Sony Corp (ADR) (NYSE:SNE)'s library of 700 video games. Instead of buying a copy of each video game as is required when playing through a console, customers can get access to a variety of games. Sony Corp (ADR) (NYSE:SNE) has priced the product competitively at $99, but users will need to buy a DualShock 3 or 4 controller along with it. The controller costs nearly $40. Users can also go for a Playstation TV bundle which will include the Playstation TV, an 8 GB memory card, Lego Movie Video Game and the controller, all for $139.
As of June 30, 2014, Mario Gabelli's Gamco Investors owns over 3 million shares of Sony Corp (ADR) (NYSE:SNE).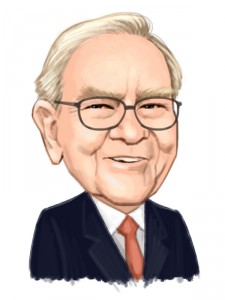 Free Report: Warren Buffett and 12 Billionaires Are Crazy About These 7 Stocks
Let Warren Buffett, David Einhorn, George Soros, and David Tepper WORK FOR YOU. If you want to beat the low cost index funds by an average of 6 percentage points per year look no further than Warren Buffett's stock picks. That's the margin Buffett's stock picks outperformed the market since 2008. In this free report, Insider Monkey's market beating research team identified 7 stocks Warren Buffett and 12 other billionaires are crazy about. CLICK HERE NOW for all the details.
Suggested Articles:
Countries With Highest Gas Prices