T-Mobile US Inc (NYSE:TMUS) has taken some initiatives to push themselves ahead in the US Mobile Carrier industry. T-Mobile has recently launched a WiFi calling option along with iPhone 6, which enables its customers to use WiFi connection to make calls. Re/Code Co-Executive Editor, Walter Mossberg talked on CNBC about the new window of opportunity for T-Mobile.
Mossberg said that T-Mobile US Inc (NYSE:TMUS) is one of the smallest mobile carriers in US and in order to make up for deficiency in network capability, they need to make use of WiFi connection for calling and remove the charges for such calls.
Mossberg mentioned that this option of using WiFi for making calls is nothing new in the industry and even T-Mobile US Inc (NYSE:TMUS) has tried it in the past. But Mossberg feels that the key aspect of using WiFi for calls is to have uninterrupted interface with the mobile carrier network and achieve seamless transfer of calls between WiFi and mobile network, based on the availability of both. He added that T-Mobile US Inc (NYSE:TMUS) could achieve this seamless capability with iPhone6.
"[…] iPhone 6 is the first phone, which allows them to do this in a completely seamless way. By that this is what I mean. No extra app, Just use the regular phone number that you already have, call goes over WiFi, whenever you are connected to WiFi. If you walk out of WiFi range, the call does not hang up, it does not have a hiccup, it just goes right on to the cell unit network and vice versa," Mossberg said about improved WiFi calling facility.
Mossberg mentioned that T-Mobile US Inc (NYSE:TMUS) has tried in the past to make this option seamless, but was not very successful. He added that they could do WiFi calling in the past with couple of phones, which includes one BlackBerry Ltd (NASDAQ:BBRY) phone too. But due to the failure in achieving seamless connection, T-Mobile dropped the idea at that time.
Mossberg said that T-Mobile US Inc (NYSE:TMUS) currently has built this capability into their network using Voice Over LTE and Apple Inc. (NASDAQ:AAPL) also included required features in their iPhone 6 to make seamless connection possible. He mentioned that any other carrier could also make seamless WiFi calls possible in iPhone 6, but he added that none of the larger carriers in US are looking in that direction.
"[…] So T-Mobile has an opportunity here to say to customers, ok you think my network is too small, you don't like my coverage, use WiFi, Just the same," Mossberg said.
As of #0 June, 2014, John Paulson's Paulson & Co hold around 13 million T-Mobile Us Inc (NYSE:TMUS) shares.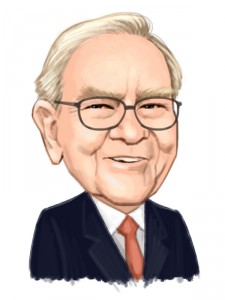 Free Report: Warren Buffett and 12 Billionaires Are Crazy About These 7 Stocks
Let Warren Buffett, David Einhorn, George Soros, and David Tepper WORK FOR YOU. If you want to beat the low cost index funds by an average of 6 percentage points per year look no further than Warren Buffett's stock picks. That's the margin Buffett's stock picks outperformed the market since 2008. In this free report, Insider Monkey's market beating research team identified 7 stocks Warren Buffett and 12 other billionaires are crazy about. CLICK HERE NOW for all the details.
Suggested Articles:
Most Profitable Online Businesses
Most Profitable Home Based Businesses