Tesla Motors Inc (NASDAQ:TSLA)'s newest software for its Model S electric car integrates a system to avoid traffic, a report from CNET reveals.
According to the publication, the update which is being called Version 6.0 by the luxury electric car manufacturer will be automatically downloaded to Model S cars through the vehicle's always-on 3G internet connection.
Moreover, the new software feature of the Tesla Motors Inc (NASDAQ:TSLA) Model S will also draw on data from other Model S cars in order to form a crowdsourced traffic map of what areas have traffic problems for a specific time, CNET said.
Apart from real-time traffic avoidance, the new software will also include a feature that lets owners forego using the infamous Tesla Motors Inc (NASDAQ:TSLA) key fob and use their smartphones to start their cars instead.
The feature works through the Tesla Model S app which is only available for the iPhone and is still in beta for Android. Through the app, owners will have to enter their passwords every time they want to start the engines of their cars.
Meanwhile, the Tesla Motors Inc (NASDAQ:TSLA) traffic avoidance system is reported to compute a route that skirts areas with a traffic buildup, factoring in real-time traffic data to be received by the car via its 3G connection. This is different from other cars, CNET notes, which receive traffic data either through satellites or an FM radio band.
The new software will also be able to warn drivers of traffic events even before they leave, the publication said. It added, however, that the feature has been a feature of a lot of navigation systems for cars for some time.
Investors in Tesla Motors Inc (NASDAQ:TSLA) includes Daniel Benton's Andor Capital Management which reported 1.25 million shares in the car manufacturer by June 30.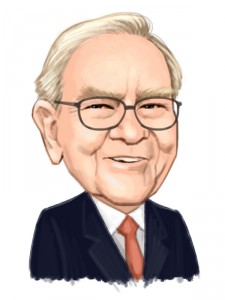 Free Report: Warren Buffett and 12 Billionaires Are Crazy About These 7 Stocks Let Warren Buffett, David Einhorn, George Soros, and David Tepper WORK FOR YOU. If you want to beat the low cost index funds by an average of 6 percentage points per year, look no further than Warren Buffett's stock picks. That's the margin Buffett's stock picks outperformed the market since 2008. In this free report, Insider Monkey's market beating research team identified 7 stocks Warren Buffett and 12 other billionaires are crazy about. CLICK HERE NOW for all the details.
Suggested Articles:
Jobs That Will Always Be Needed