Tesla Motors Inc (NASDAQ:TSLA)'s model of selling its vehicle directly to consumers has been a matter of debate, more so in the last few days. The company got a victory when a court in Massachusetts dismissed a lawsuit brought by car dealers in the State to prevent Tesla Motors Inc (NASDAQ:TSLA) from directly selling car to consumers. FBN's Liz MacDonald reported on this recently on Fox Business News.
"Tesla has been hitting roadblocks across the country with car dealers who are saying basically, Tesla you cannot sell your electric cars directly to consumers and now Massachusetts highest court has tossed out the car dealers lawsuit against Tesla that is essentially saying that Tesla yes you can sell your electric vehicles directly to consumers in shopping malls and elsewhere […]," MacDonald said.
MacDonald also highlighted that Tesla Motors Inc (NASDAQ:TSLA) continues to fight similar lawsuits in various other states of US, which includes Missouri, New York, Ohio, Georgia, Pennsylvania, New Jersey and others. She also said that according to an expert with whom FBN had a talk, it is a necessity for Tesla Motors Inc (NASDAQ:TSLA) to sell its cars directly to consumers at shopping malls and other retail outlets because the company needs to explain to potential customers that why it would be worthwhile for them to own an electric car.
MacDonald also elaborated that Tesla Motors Inc (NASDAQ:TSLA) will save a lot in costs by not by not establishing a dealer network and in turn also not sharing its profits with dealers.
As of June 30, 2014, Daniel Benton's Andor Capital Management owns over 1.25 million shares in Tesla Motors Inc (NASDAQ:TSLA).
Disclosure: None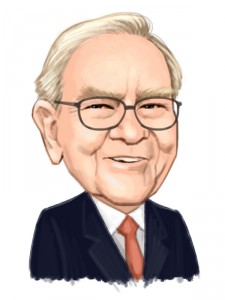 Free Report: Warren Buffett and 12 Billionaires Are Crazy About These 7 Stocks
Let Warren Buffett, David Einhorn, George Soros, and David Tepper WORK FOR YOU. If you want to beat the low cost index funds by an average of 6 percentage points per year look no further than Warren Buffett's stock picks. That's the margin Buffett's stock picks outperformed the market since 2008. In this free report, Insider Monkey's market beating research team identified 7 stocks Warren Buffett and 12 other billionaires are crazy about. CLICK HERE NOW for all the details.
Suggested Articles:
Most Expensive Specialty Crops
Countries With Lowest Tax Rates