Tesla Motors Inc (NASDAQ:TSLA) opened its first office in Hong Kong back in 2010. Since then, it is expanding its business. In 2011, it moved to a 3,000 square feet and expanded its workforce to 50 from 10.Then it opened another center in Tsuen Wan in 201. Today, the electric car maker has announced that it will hire more people at its Hong Kong's branch to make the workforce more than 100. The recent development shows that Tesla Motors Inc (NASDAQ:TSLA) is getting a strong grasp in the emerging markets outside the US. The announcement was done by government of Hong Kong on Thursday. According to an article on Bloomberg, Tesla Motors Inc (NASDAQ:TSLA) is also hiring a country director in Hong Kong.
The article also quoted Veronica Wu, vice president of Tesla Motors Inc (NASDAQ:TSLA)'s China operations, who said that the administration of Hong Kong is cooperating with Tesla in every way possible. Hong Kong's area span is very limited, territory's main island is also around 10 feet wide. This means, according to the statement issued by Hong Kong authorities, that the users of Tesla Motors Inc (NASDAQ:TSLA)'s electric cars will only have to charge their vehicle once a week. Expansion of Tesla in China will also help the local industry to grow.
Wu also said that Tesla Motors Inc (NASDAQ:TSLA) wants to make Hong Kong, Norway of Asia. According to Bloomberg's intelligence survey, Norway contributes around 6% in battery electric vehicle market. Government of Norway is also making circumstances more flexible and easier for the electric car makers and encouraging the local buyers to switch to electric cars.  Tesla Motors Inc (NASDAQ:TSLA) is eyeing for achieving around 500,000 car sales each year. It started shipping its famous Model S cars in China and Hong Kong this year.
Daniel Benton's Andor Capital Management is one of the shareholders of Tesla Motors Inc (NASDAQ:TSLA), having around 1.25 million shares of the company.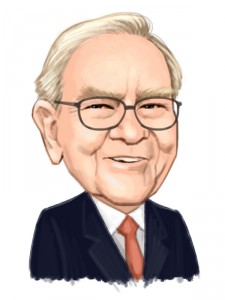 Free Report: Warren Buffett and 12 Billionaires Are Crazy About These 7 Stocks
Let Warren Buffett, David Einhorn, George Soros, and David Tepper WORK FOR YOU. If you want to beat the low cost index funds by an average of 6 percentage points per year look no further than Warren Buffett's stock picks. That's the margin Buffett's stock picks outperformed the market since 2008. In this free report, Insider Monkey's market beating research team identified 7 stocks Warren Buffett and 12 other billionaires are crazy about. CLICK HERE NOW for all the details.
Suggested Articles: