Major US companies face unique hindrances during their efforts to move to China, a relatively problematic and unfriendly place for the companies, thanks to the strict governmental policies and legal issues. Tesla Motors Inc (NASDAQ:TSLA) is also facing some troubles in China during their process of installing charging stations for Tesla Motors Inc (NASDAQ:TSLA)'s car owners. According to an article on The Australian, Tesla Motors Inc (NASDAQ:TSLA)'s team faced a problem during the installation of a charging station outside a tea house. The problem was posed by property manager at the Tonghui Riverside residential complex.
In Beijing, Tesla Motors Inc (NASDAQ:TSLA)'s charging stations and other projects are handled by Huang Weiguo. Weiguo was ordered to install a charging station for a new Tesla Motors Inc (NASDAQ:TSLA)'s car owner, who runs a tea house. When Weiguo and his team was in the middle of installing the new charging station, they were ordered not to do so, remove the machinery and go away. The order was from a furious property manager who was in no mood to deal or negotiate.
The source said that the basic problem which Tesla Motors Inc (NASDAQ:TSLA) is facing is regarding the approval for charging stations by property owners and managers. In China, people mostly live in apartments and flats instead of separate family homes. They share car parking and garages. This gives rise to problems while installation of charging stations by Tesla Motors Inc (NASDAQ:TSLA) as neighbors and sharers of spaces mostly object. The article also quoted Shawn Gao, a Tesla official who deals in Tesla charging stations. Gao thinks that getting approval from property owners is a daunting task.
The source claimed that Tesla Motors Inc (NASDAQ:TSLA)  is missing its targets in China and suffering because of the unfriendly conditions to work. Tesla Motors Inc (NASDAQ:TSLA)'s cars cannot survive without charging stations and potential owners and customer base is facing resistance because of property management issues in the country.
Daniel Benton's Andor Capital Management is one of the shareholders of Tesla Motors Inc (NASDAQ:TSLA), having around 1.25 million shares of the company.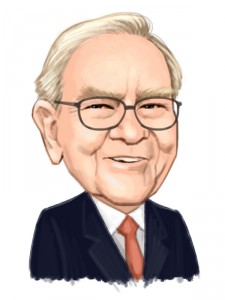 Free Report: Warren Buffett and 12 Billionaires Are Crazy About These 7 Stocks
Let Warren Buffett, David Einhorn, George Soros, and David Tepper WORK FOR YOU. If you want to beat the low cost index funds by an average of 6 percentage points per year look no further than Warren Buffett's stock picks. That's the margin Buffett's stock picks outperformed the market since 2008. In this free report, Insider Monkey's market beating research team identified 7 stocks Warren Buffett and 12 other billionaires are crazy about. CLICK HERE NOW for all the details.
Suggested Articles:
Best Fast Food Franchises to Purchase