NASA has decided to give the contract to build Space Taxi's to The Boeing Company (NYSE:BA) and Elon Musk's space transport service company Space Exploration Technologies Corporation (SpaceX). CNBC's Andrew Ross Sorkin reported on CNBC about the NASA's contract to build Space Taxi's.
Almost all the NASA's recent development funds on space transportation technologies, which sums up to around $1.5 billion, has gone to The Boeing Company (NYSE:BA) and Elon Musk's SpaceX, which shows the confidence that NASA have on these aerospace companies. This confidence has pushed NASA to award the new contract to carry astronauts to the space stations to these companies.
"Boeing and Elon Musk's SpaceX winning contracts to build space taxis for NASA. They are going to be flying astronauts to the international space stations and let the US and it dependency on Russia right now for those rides," Sorkin reported.
The combined value of the contract was reported to be around $6.8 billion, with a maximum share of $4.2 billion to The Boeing Company (NYSE:BA) and the remaining $2.6 billion to the Elon Musk's SpaceX. NASA is currently depending heavily on Russia's Soyuz Capsules to transport the astronauts to and from the international space stations.
This contract intent to end the dominance that Russia had in the space transportation for the last few years. This will enable a huge cost saving as well, since the agency had to pay around $70 million for every ride per person in the Russian Capsule.
"NASA Says Boeing and SpaceX should be ready for commercial flight services in 2017 […]," Sorkin said.
Amazon.com, Inc. (NASDAQ:AMZN) founder Jeff Bezos's startup was trying to get into a partnership with The Boeing Company (NYSE:BA) to build the Space Taxi's for NASA.
Among the shareholders of The Boeing Company (NYSE:BA) is Adage Capital Management, led by Phill Gross and Robert Atchinson. As of 30 June, 2014, they hold around 3.8 million company shares.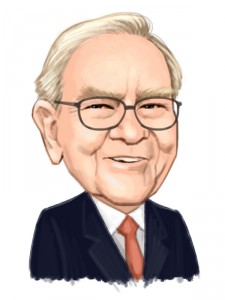 Free Report: Warren Buffett and 12 Billionaires Are Crazy About These 7 Stocks
Let Warren Buffett, David Einhorn, George Soros, and David Tepper WORK FOR YOU. If you want to beat the low cost index funds by an average of 6 percentage points per year look no further than Warren Buffett's stock picks. That's the margin Buffett's stock picks outperformed the market since 2008. In this free report, Insider Monkey's market beating research team identified 7 stocks Warren Buffett and 12 other billionaires are crazy about. CLICK HERE NOW for all the details.
Suggested Articles:
Best Countries for Medical Tourism
Most Dangerous Countries For Tourists