The Boeing Company (NYSE:BA) has had a history in space exploration projects with NASA, which will only strengthen if it wins the current competition by NASA to build America's next spacecraft. The Boeing Company (NYSE:BA) has developed a space capsule, called 'CST-100' for this competition. Apart from Boeing, the other two contenders in this competition are Elon Musk's SpaceX and Sierra Nevada. The results of this competition would be declared by NASA at 4 PM EDT today. Chances for The Boeing Company (NYSE:BA) of winning this competition are quite high as the company has been a contractor for every manned space program in NASA's history. John Mulholland, Space Exploration Program Manager at The Boeing Company (NYSE:BA) was recently interviewed by Bloomberg .
"Boeing has been in human Space flight since Day 1 and so it's just part of our culture. We see this just as a next huge opportunity for Boeing and for NASA […] the development price itself is such a huge barrier, it's just a very different business model than Boeing's used to, our huge development programs are typically centered around commercial airplanes, military aircraft, where there is a lot of orders and while the foundation of this business is two flights a year," Mulholland said.
Boieng's CST-100 capsule has been designed to carry 5 people to space, but it can be configured to carry up to 7 people.  A lot of people consider The Boeing Company (NYSE:BA) to win the order from NASA as it has the required experience and expertise, unlike the other two competitors. Another thing that can work in The Boeing Company (NYSE:BA)'s favor is that it has partnered with Jeff Bezos, whose commercial space venture, Blue Origin, is developing a new rocket engine that can potentially replace the Russia built RD-180 engine, which is used by the ULA Atlas 5 Rocket that carries Boeing's CST-100 to space.
As of June 30, 2014, Phill Gross And Robert Atchinson's Adage Capital Management owns over 3.7 million shares in The Boeing Company (NYSE:BA).
Disclosure: None
Insider Monkey: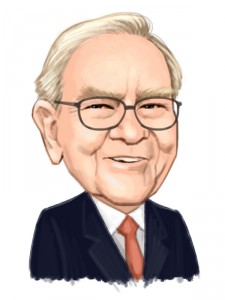 Free Report: Warren Buffett and 12 Billionaires Are Crazy About These 7 Stocks
Let Warren Buffett, David Einhorn, George Soros, and David Tepper WORK FOR YOU. If you want to beat the low cost index funds by an average of 6 percentage points per year look no further than Warren Buffett's stock picks. That's the margin Buffett's stock picks outperformed the market since 2008. In this free report, Insider Monkey's market beating research team identified 7 stocks Warren Buffett and 12 other billionaires are crazy about. CLICK HERE NOW for all the details.
Suggested Articles: