Yahoo! Inc. (NASDAQ:YHOO) and not AOL, Inc. (NYSE:AOL) was the preferred company by Time Warner Inc (NYSE:TWX) in its failed merger over a year ago, former chief executive Gerald Levin reiterated in an interview on CNBC.
The comment from the former chairman and CEO of Time Warner Inc (NYSE:TWX) was made as the panel was discussing a possible merger between Yahoo! Inc. (NASDAQ:YHOO) and AOL, Inc. (NYSE:AOL).
"[…] and just an interesting, almost ironic, historical fact is that during that period when the internet was coming and we thought it was going to disrupt everything, the first company that Time Warner approached was Yahoo not AOL," Levin said.
According to Levin, the rumor that Yahoo! Inc. (NASDAQ:YHOO) and AOL, Inc. (NYSE:AOL) – just like any other rumor of the merger of two companies – is bound to make talks happen between the companies involved. This is because when enough pressure builds, the companies named in these rumors will have to evaluate the feasibility of the suggestion.
Nonetheless, Kevin O'Leary, "Shark Tank" investor, isn't very pleased at the prospect of Yahoo! Inc. (NASDAQ:YHOO) and AOL, Inc. (NYSE:AOL) joining forces. He pointed to the fact that AOL, Inc. has been very good to investors by returning capital to them. In contrast, Yahoo! Inc. has not, he said. Aside from being lucky with an early investment in Alibaba Group Holding Ltd (NYSE:BABA), Yahoo! Inc. has not created shareholder value for the last 24 months, he said.
Levin also said in the interview that the challenge for both the companies discussed in the conversation was to figure out how to be relevant again in light of the transformation of the internet because of companies like Google Inc (NASDAQ:GOOGL), Facebook Inc (NASDAQ:FB) and even Twitter Inc (NYSE:TWTR).
It's interesting to note that Levin was named by CNBC in the past as one of the worst American CEOs in history because of the massive mistake which was the Time Warner – AOL merger.
David E. Shaw's D.E. Shaw & Co., L.P. reported owning about 16.19 million Yahoo! Inc. (NASDAQ:YHOO) shares by the end of the second quarter of the year. Iridian Asset Management managed by David Cohen and Harold Levy reported a stake of about 4.87 million shares in AOL, Inc. (NYSE:AOL) during the same period.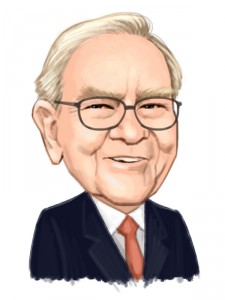 Free Report: Warren Buffett and 12 Billionaires Are Crazy About These 7 Stocks Let Warren Buffett, David Einhorn, George Soros, and David Tepper WORK FOR YOU. If you want to beat the low cost index funds by an average of 6 percentage points per year, look no further than Warren Buffett's stock picks. That's the margin Buffett's stock picks outperformed the market since 2008. In this free report, Insider Monkey's market beating research team identified 7 stocks Warren Buffett and 12 other billionaires are crazy about. CLICK HERE NOW for all the details.
Suggested Articles: