Travelport Worldwide Ltd (NYSE:TVPT) went public in US on Thursday and raised around $480 million. Travelport managed to sell around 30 million shares at $16 per share. The Atlanta-based online travel service company's enterprise value is around $4.3 billion, based on the IPO price. Travelport CEO and President, Gordon Wilson talked on Bloomberg about the IPO and plans for the company's growth.
Wilson mentioned that the main intention to go public was to reduce the company debts. He added that they have already delivered $900 million to the company since the start of 2014 for debt reduction and he expects the IPO to reduce the debts even further. Wilson also talked about his plans for the growth of Travelport Worldwide Ltd (NYSE:TVPT).
"The biggest growth is already centered around expanding what we call our travel commerce platform. So in the recent months we have grown the number of hotel properties bookable through our platform to 600,000. So you will see extra growth in hotels and we have added in particular this payments capability called 'enet', which is moving to B2B payments between travel agencies and travel suppliers", Wilson said.
Wilson said that there are big travel agencies like Expedia, Priceline and Orbitz, which are running very successfully. He added that there are travel management companies like American Express and Carlson Wagonlit. He said that the Travelport Worldwide Ltd (NYSE:TVPT)'s customer base includes all the above mentioned travel agencies and travel management companies.
In 2010, Travelport Worldwide Ltd (NYSE:TVPT) made an attempt to go public in London, but the idea was then scrapped due to European debt crisis. Their second attempt to go public in US happened successfully after four years. Wilson thinks that the company was ready for the IPO at the moment.
Wilson added that the company has gone through business re-engineering and modified travel distribution. He mentioned that through these modifications, Travelport Worldwide Ltd (NYSE:TVPT) had consistent revenue and EBIDTA growth in the business for the last eight quarters.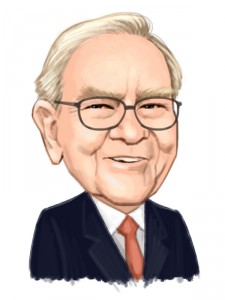 Free Report: Warren Buffett and 12 Billionaires Are Crazy About These 7 Stocks
Let Warren Buffett, David Einhorn, George Soros, and David Tepper WORK FOR YOU. If you want to beat the low cost index funds by an average of 6 percentage points per year look no further than Warren Buffett's stock picks. That's the margin Buffett's stock picks outperformed the market since 2008. In this free report, Insider Monkey's market beating research team identified 7 stocks Warren Buffett and 12 other billionaires are crazy about. CLICK HERE NOW for all the details.
Suggested Articles:
Most Expensive Holiday Destinations