Twitter Inc (NYSE:TWTR) and Facebook Inc (NASDAQ:FB) are in good shape, Greg Harmon, chief investment officer and partner at Presidium Capital and founder of DragonFly Capital, said in an interview with BenzingaTV.
According to the executive, Twitter Inc (NYSE:TWTR) looks like it is "in fine shape". He said that the stock may reach $54 again which he said the stock has not reach since early March of this year.
Harmon added that Twitter Inc (NYSE:TWTR) may need a bit of push to get higher again but in the short term, their data suggests that the company may be going higher than $54.
He said that from a technical trading perspective, Twitter Inc (NYSE:TWTR) may be due for a run up to $59 according to his calculations based on the low the company experienced in August and last week.
Meanwhile, Harmon also said that Facebook Inc (NASDAQ:FB) is a stock that he thinks is in good shape. Adding that he is long on the stock in personal accounts, he said that the stock actually caused a problem for him recently because of a trade he made on Friday for options at $80.
Nonetheless, he said that Facebook Inc (NASDAQ:FB) is bouncing up the $78-level, a level he says is important, and as long as the stock stays above $75, he thinks it still has an upside. Harmon added that for long-term investors, a move below $72 to $71.75 should be a cause for concern.
The executive noted that this is an important level for Facebook Inc (NASDAQ:FB) because it is the high the company got to in March of this year. He added that if the stock drops below $72, it might change characteristics and drop further to the $62 area, a level he said he does not want to tolerate.
John Thaler's Jat Capital Management reported owning about 7.33 million Twitter Inc (NYSE:TWTR) shares by the end of the second quarter.
Philippe Laffont's Coatue Management reported about 5.87 million shares of Facebook Inc (NASDAQ:FB) by June 30 of this year.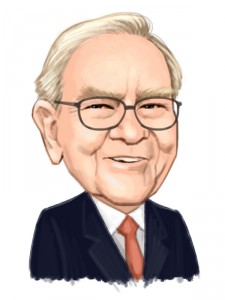 Free Report: Warren Buffett and 12 Billionaires Are Crazy About These 7 Stocks Let Warren Buffett, David Einhorn, George Soros, and David Tepper WORK FOR YOU. If you want to beat the low cost index funds by an average of 6 percentage points per year, look no further than Warren Buffett's stock picks. That's the margin Buffett's stock picks outperformed the market since 2008. In this free report, Insider Monkey's market beating research team identified 7 stocks Warren Buffett and 12 other billionaires are crazy about. CLICK HERE NOW for all the details.
Suggested Articles:
Best Company Team Building Activities