Twitter Inc (NYSE:TWTR) and Facebook Inc (NASDAQ:FB) also saw a flood of opinions and updates made through the #Indyref hashtag as Scotland made the decision this week of whether or not it will stay in the United Kingdom or become its own sovereign nation.
According to The Drum, there was a combined engagement of about 9 million instances for the Scottish independence both on Twitter Inc (NYSE:TWTR) and Facebook Inc (NASDAQ:FB) on voting day.
Facebook Inc (NASDAQ:FB) being the larger social network, the publication noted that 5.4 million posts related to the issue were made during polling day. Furthermore, 3.3 million of these posts were made by people inside the U.K., the publication said.
It also seems the Scottish people were very actively discussing the debate on Facebook Inc (NASDAQ:FB) as The Drum said that 1.9 million engagements were made in the territory on Facebook on the day the people voted.
This is significant since there were just 10 million engagement instances featuring linked to the issue around the world for the five weeks leading to the historic vote on the Facebook Inc (NASDAQ:FB) social network.
For Twitter Inc (NYSE:TWTR), 2,603,497 tweets were sent out 24 hours before 6 a.m. on Thursday when the vote was held, The Drum said. After the first televised debate about the issue on August 5, 7 million tweets were sent out about the issue.
When the result of the vital referendum was announced on 6:11 a.m. on Friday, Twitter Inc (NYSE:TWTR) saw 5,212 tweets per minute about the vote.
The most retweeted tweet came from Andy Murray who said that he was not pleased with the Better Together's negative campaign. Users of Twitter Inc (NYSE:TWTR)'s service retweeted the post over 19,000 times.
Huge day for Scotland today! no campaign negativity last few days totally swayed my view on it. excited to see the outcome. lets do this!

— Andy Murray (@andy_murray) September 18, 2014
Twitter Inc (NYSE:TWTR) shareholders includes John Thaler's Jat Capital Management which reported about 7.33 million shares in the company by the end of the second quarter of the year.
Also in the same period, Karthik Sarma's Srs Investment Management reported owning 5 million Facebook Inc (NASDAQ:FB) shares.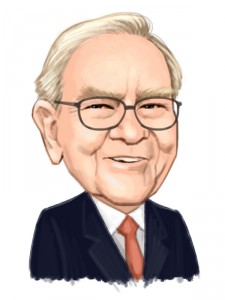 Free Report: Warren Buffett and 12 Billionaires Are Crazy About These 7 Stocks Let Warren Buffett, David Einhorn, George Soros, and David Tepper WORK FOR YOU. If you want to beat the low cost index funds by an average of 6 percentage points per year, look no further than Warren Buffett's stock picks. That's the margin Buffett's stock picks outperformed the market since 2008. In this free report, Insider Monkey's market beating research team identified 7 stocks Warren Buffett and 12 other billionaires are crazy about. CLICK HERE NOW for all the details.
Suggested Articles:
How To Be A Hedge Fund Manager