Social media giants Twitter Inc (NYSE:TWTR) and Google Inc (NASDAQ:GOOGL) are working alongside authorities in the United Kingdom to curb the spread of the Islamic State (ISIS) group's propaganda, a report from The Guardian reveals.
According to the publication, the tactics being used by the group's propaganda operatives to spread extremist material on the internet has been so effective that a special British police team has started working closer with Twitter Inc (NYSE:TWTR) and Google Inc (NASDAQ:GOOGL) which owns YouTube to combat the trend.
"A specialist British police squad is working with companies including Twitter and YouTube to block and delete about 1,100 pieces of gruesome content a week, which they say contravene UK terror laws. The vast majority of the material – 800 items a week – relate to Syria and Iraq," the publication n's Shiv Malik, Sandra Laville, Elena Cresci and Aisha Gani write.
The Guardian reports that the unit working with Twitter Inc (NYSE:TWTR) and Google Inc (NASDAQ:GOOGL) are with the U.K Counter-Terrorism Internet Referral Unit (CTIRU). The team is tracking tactics – which includes linking to popular accounts and hashtags to gain more attention and engagement from people – being used by ISIS to spread their material on the internet, the publication adds.
In addition to working with the technology giants, CTIRU officers are also encouraging ordinary people to report extremist content to them. Aside from people reporting these content, The Guardian said that Google Inc (NASDAQ:GOOGL) has given CTIRU officers "trusted flagger" status on YouTube to speed up the flagging of objectionable content. However, Twitter Inc (NYSE:TWTR) does not have a similar system, The Guardian adds.
Daniel Benton's Andor Capital Management reported 5 million Twitter Inc (NYSE:TWTR) shares by the end of the second quarter.
Ken Fisher's Fisher Asset Management is a Google Inc (NASDAQ:GOOGL) investor. The firm reported owning 745,519 Class A shares in the company by June 30.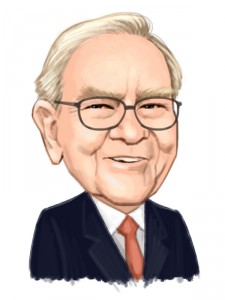 Free Report: Warren Buffett and 12 Billionaires Are Crazy About These 7 Stocks Let Warren Buffett, David Einhorn, George Soros, and David Tepper WORK FOR YOU. If you want to beat the low cost index funds by an average of 6 percentage points per year, look no further than Warren Buffett's stock picks. That's the margin Buffett's stock picks outperformed the market since 2008. In this free report, Insider Monkey's market beating research team identified 7 stocks Warren Buffett and 12 other billionaires are crazy about. CLICK HERE NOW for all the details.
Suggested Articles:
Highest Suicide Rates By Profession
Largest Financial Services Companies By Revenue