Silicon Valley's venture capitalist Peter Thiel is famous for his outspoken, straight forward and sometimes, funny comments about companies. Twitter Inc (NYSE:TWTR) was under the focus of Thiel's guns when he appeared in CNBC's famous program Squawk Box today. Discussing Thiel's comments and the stir they have caused in a program, Squawk Alley crew said that Thiel surprised everyone with his comments about companies. They also showed an excerpt from Thiel's interview. Here is what Thiel had to say about Twitter Inc (NYSE:TWTR).
"Twitter Inc (NYSE:TWTR) is hard to evaluate. They have a lot of potential. It's a horribly mismanaged company—probably a lot of pot-smoking going on there. But it's such a solid franchise it may even work with all that," said Thiel.
Thiel was an early investor in Facebook Inc (NASDAQ:FB), Twitter Inc (NYSE:TWTR)'s rival social media platform.  Thiel also said that changing the current CEO of Twitter, Dick Costolo will not resolve the problems. Firing everyone and starting from scratch is the solution of problems of Twitter Inc (NYSE:TWTR), according to Mr. Thiel. He also talked about car-sharing service Uber and said that Uber is the most ethically challenged company in Silicon Valley.
Jon Fortt said that Thiel was trying to be funny and apparently, he doesn't necessarily meant what he said. Fortt said that Pot smoking is very common on California and Thiel just talked about it in a light mood.
Jim Cramer came back hard on Thiel's comments and labelled Thiel a "joker". Cramer said that he didn't like the comments of Thiel about Twitter Inc (NYSE:TWTR).
John Thaler's JAT Capital Management owns over 7 million shares in Twitter Inc (NYSE:TWTR),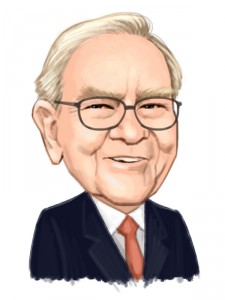 Free Report: Warren Buffett and 12 Billionaires Are Crazy About These 7 Stocks
Let Warren Buffett, David Einhorn, George Soros, and David Tepper WORK FOR YOU. If you want to beat the low cost index funds by an average of 6 percentage points per year look no further than Warren Buffett's stock picks. That's the margin Buffett's stock picks outperformed the market since 2008. In this free report, Insider Monkey's market beating research team identified 7 stocks Warren Buffett and 12 other billionaires are crazy about. CLICK HERE NOW for all the details.
Suggested Articles: