Twitter Inc (NYSE:TWTR) is currently focused on developing its advertising business. Twitter has recently announced about their new targeted advertising scheme, which filters the user tweets on films and generates adverts based on the users taste. Twitter's new scheme details and the comments made by Global head of research, Jeffrey Graham were published in 'The Guardian' article.
Twitter Inc (NYSE:TWTR) is currently preparing for the launch of its new targeted advertising scheme, mainly focused on the film fanatics. The new scheme would monitor the user comments related to films and generate adverts based on the recorded user's taste.
"Our recent research shows that Twitter is a major influence on movie choice. Not only are people hearing about new movies on Twitter, they are using it to make a decision about what to see, then sharing their experience with friends," Graham was quoted as saying to a Hollywood reporter.
Twitter Inc (NYSE:TWTR) has already made target advertisements focusing the fans of some particular TV Shows and Serials. Target advertisements were used by Google Inc (NASDAQ:GOOGL) for a very long time through its AdWords technology. Instagram, the online photo and video sharing app has very recently revealed the plans of advertisements through its photo-sharing app.
On the contrary to Google Inc (NASDAQ:GOOGL) and Instagram, Twitter is focusing its targeted ads on film fans. They plan on showing certain advertisements to the users who are talking about certain films through Twitter feeds. If a user tweets about Marvel, then Twitter can target their ads to users mentioning the movie titles, character names, other marvel picture names or any other related keywords.
 Among the shareholders of Twitter Inc (NYSE:TWTR) is Jat Capital Management, led by John Thaler. As of 30 June, 2014, they hold around 7.3 million company shares.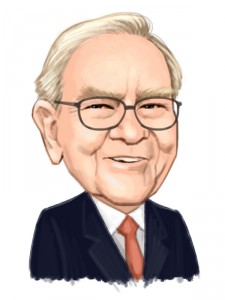 Free Report: Warren Buffett and 12 Billionaires Are Crazy About These 7 Stocks
Let Warren Buffett, David Einhorn, George Soros, and David Tepper WORK FOR YOU. If you want to beat the low cost index funds by an average of 6 percentage points per year look no further than Warren Buffett's stock picks. That's the margin Buffett's stock picks outperformed the market since 2008. In this free report, Insider Monkey's market beating research team identified 7 stocks Warren Buffett and 12 other billionaires are crazy about. CLICK HERE NOW for all the details.
Suggested Articles: